Product improvements — October 2021 🎃
By Kapil Kale|3 min read|Updated Apr 25, 2022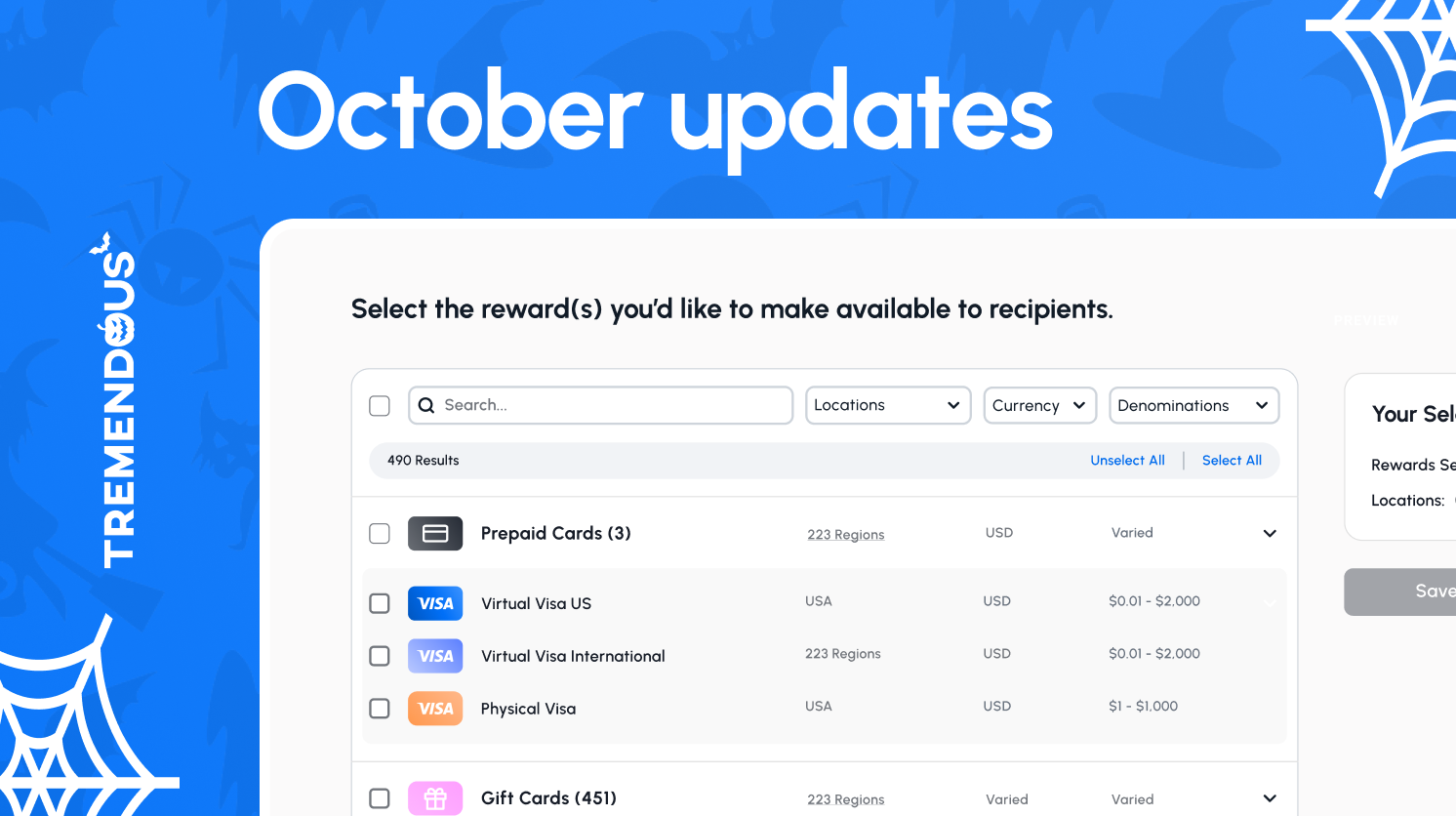 In October, we overhauled our rewards catalog UX, improved accessibility, added digital wallet integrations and fixed a lot of bugs.

Also… quick plug: we're hiring! We have many more features and improvements planned, but we're limited by our team's bandwidth. If you know any designers, engineers, marketers or salespeople who want to work remotely, send them our way.

‍Kapil, Co-founder
Clients
1. Rewards catalog overhaul
Our rewards catalog selection tool got a complete redesign. Browsing our reward offerings is more intuitive, gift cards in particular. We also simplified sorting by location to make it clear which rewards are offered in every geography.
2. Campaign duplication
Many of you emailed us asking for this one. By popular request, you can now duplicate an existing campaign template.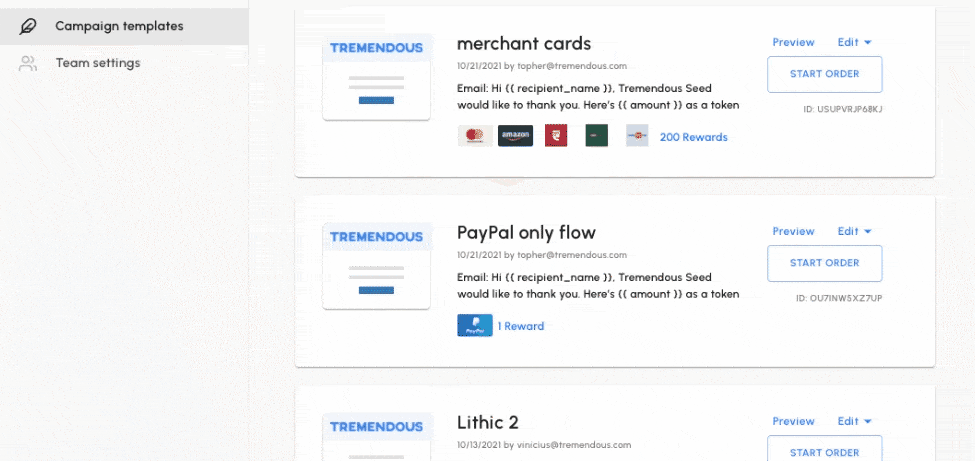 3. Search bar improvements
‍Our search functionality used to be case-sensitive. For instance, if you searched for "Paypal," it didn't work because both P's in the company's name ("PayPal") needed to be capitalized. That's now fixed.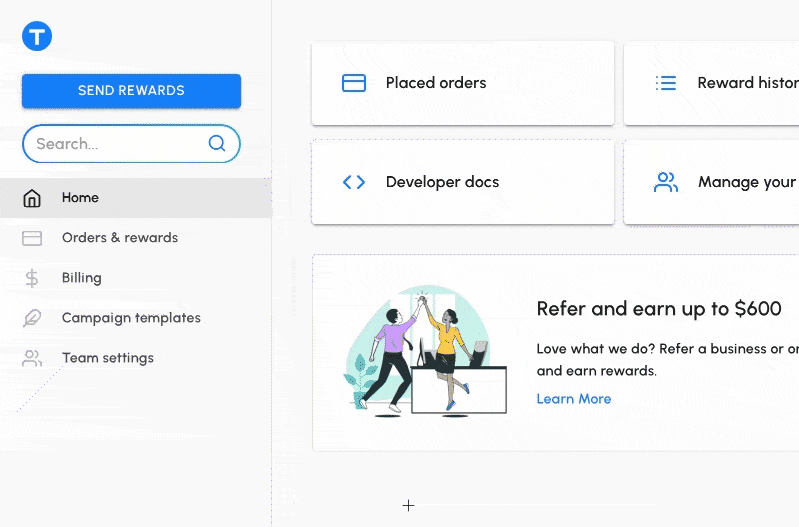 4. Bug fixes
We implemented more than 30 bug fixes and small improvements — across funding flows, our API experience, usage analytics, reporting and email.
---
Recipients
1. Digital wallet support
The Tremendous Visa® rewards card experience just got better. Recipients can add their virtual and physical prepaid cards to digital wallets, like Apple Wallet and Google Pay.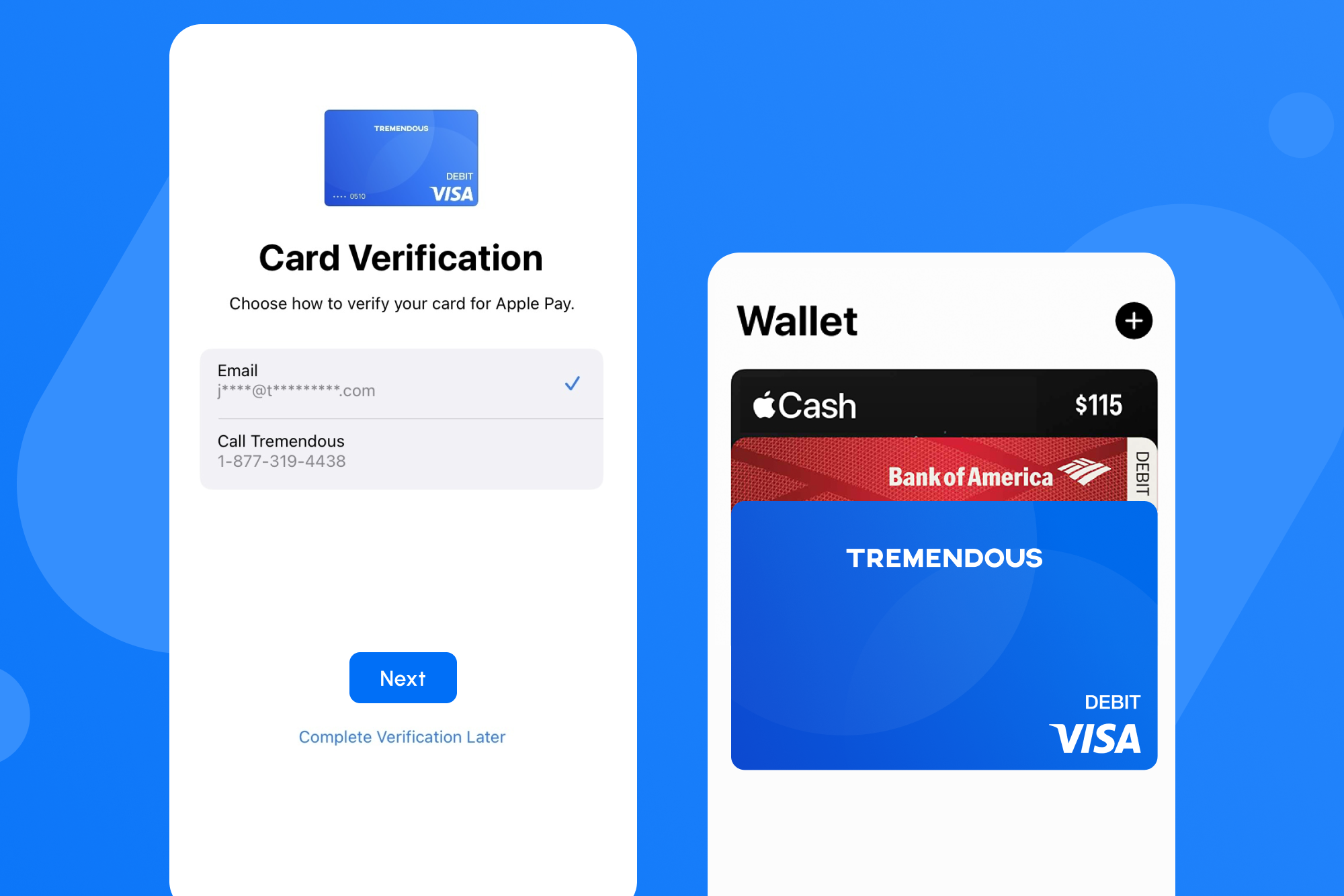 2. Accessibility
One in four U.S. adults live with a disability, and many require use of assistive technology to navigate the internet. We're committed to making Tremendous as accessible as possible.
We increased color contrasts for headers, footers and buttons. We also made changes that allow screen-reading software to better read on-page text.
For those that rely on accessibility tools, redeeming a reward is easier than ever. Moving forward, all product updates will adhere to the Web Content Accessibility Guidelines (WCAG), the gold-standard for internet accessibility.
---
P.S. Know a company that'd benefit from partnering with Tremendous? Refer them, and we'll pay you $600.
Published April 25, 2022
Updated January 3, 2023