Top 5 gift cards powering incentive programs in 2021
By Ian Floyd|7 min read|Updated Oct 27, 2022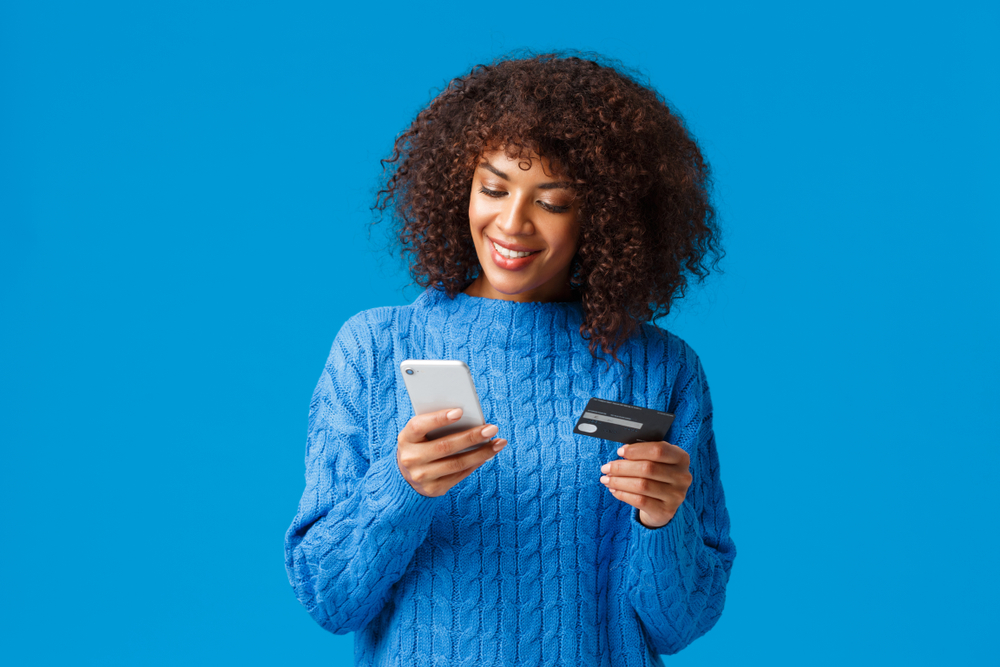 A successful gift card program can help businesses attract ad retain customers, entice current (and potential) business distributors, and motivate recipients to reach goals and targets.
Even better, launching this kind of program is an optimal way to demonstrate gratitude toward those who have engaged or elevated your business or brand.
Still, settling on the right kind of gift card incentive program requires understanding your options and recognizing the common mistakes many companies make.
Table of contents
The basics of gift cards
Gift cards remain one of the most popular gift ideas around the globe, with the market expected to rise to a value of $510 billion by 2025.
They're a favored alternative to cash, with the ability to cater to an individual's specific interest.
Types of gift cards

Gift cards fall into two formats:
Open-loop: Open-loop cards can be used at any retailer (as opposed to only a specific, predefined retailer). Prepaid cards like Visa® or Mastercard®, which are accepted at a wide variety of locations, are among the most popular options. Prepaid cards provide the recipient the freedom of choice. Though they may be inclined to spend the money on necessities rather than on splurges.

Closed-loop: By contrast, closed-loop gift cards are limited to specific retailers, like Starbucks or Target, to name two favored picks. Gift cards an be more personal, especially if coupled with a thoughtful note. In the same vein, closed-loop cards often require knowledge of an individual's needs, wants or preferences.

Physical gift cards versus e-gift cards
When establishing a program that rewards gift cards, you have a choice to make:
Physical cards or digital cards?
The popularity of physical gift cards has crashed alongside physical money. In our society's seemingly unstoppable shift to all-digital-everything, the benefits of digital gift cards certainly outweigh those of physical cards.

| | Digital gift cards | Physical gift cards |
| --- | --- | --- |
| Ordering and inventory | Order individually, in bulk or automatically by API; no inventory | Bulk shipments provide the best economics for high-quantity orders; must manage and track inventory |
| Delivery time | Instantaneous | Days or weeks by snail mail |
| Cost | 1. Face-value cost of the card 2. Some providers chard fees (Tremendous has no fees.) 3. High volume purchases can often receive discounts | 1. Cost of the card 2. Postage fees 3. Manual labor overhead |
| Security | Tracking is much better, allowing for better customer support in the event of theft or fraud | Cards could get stolen by mail, or lost by the recipient; hard to track fraud |
| User experience | Add the card to your digital wallet; use it in store or online | Recipients must carry and keep track of the physical card |
Pros and cons of gift card incentives
When building gift cards into your incentive programs, it's important to understand the nuances of offering cards.‌
Pros
You empower recipients to buy products and services that matter to them.

They're easy to understand, claim and spend.

You can receive discounts when purchasing a high volume of digital cards.

You can connect your program to a gift card provider's API to automate sending of gift card rewards.
Cons
Some gift cards may require activation fees. Research before buying.

Recipients may find themselves with a small, unusable amount of money left on the card.

Cards can be seen as impersonal. To avoid this, add warmth to the reward by including personalized note to express gratitude.

10 popular categories for gift card rewards
The key to building a successful gift card-based reward and incentive program:

Offer what people want.

To find the best mix of practicality, ease of use, choice and an excuse to splurge, look for options in one of these ten categories:
‍Alternatives to cash: Prepaid open-loop cards — like Visa, Mastercard and American Express® — offer recipients the most choice. Spend them nearly anywhere, and distribute them without prior knowledge of a recipient's unique interests.
‍Multi-store cards: Multi-store or multi-brand cards offer a similar level of choice and convenience, so the recipient can pick what they like.
‍Electronics: Reward ideas centered on electronics are ideal options for end-of-the-year sales incentives, with Best Buy cards remaining the most favored.
‍Home improvement: Home improvement stores like Home Depot and Lowes are a safe bet, offering an extensive range of useful home products and utilities for all kinds of homeowners or renters.
‍Streaming services: Streaming is the main way people watch shows and movies. Dozens of streaming sites make these kinds of cards useful and appealing.
‍Transportation: Everyone gets around town somehow, and that can be a costly expenditure. For drivers, gas cards make an appealing corporate reward. Electric vehicle owners might prefer a card covering the cost of recharging. Those with access to public transportation might like a card for their local transportation authority. If that's too granular of information for your reward and incentive program, a gift card for a ride sharing app, like Uber or Lyft, might be best.
‍Groceries and consumer staples: Whether the economy is good or bad, there are certain things everyone needs. Helping foot the bill for groceries and other staples could be a huge motivator with ubiquitous appeal.
‍Food delivery: Sometimes, you just want a pizza or your favorite dumpling place delivered to you. Providing gift cards to food delivery services like Grubhub, DoorDash and Uber Eats offer the right mix of ease and choice that recipients love.
‍Cards for splurging: Self care and retail therapy are how many people decompress and relax from the natural stressors of life. But spas, massages and the finer things in life can be expensive. Offering gift cards that help fund these activities might just associate your brand with their happier, healthier life.
‍Gift cards that give back: Some gift cards are designed to donate a percentage to charities like Feeding America or Habitat for Humanity. If your business is committed to making a positive community impact, this could be a great, on-brand way to say "thanks" while making a difference.

5 top-performing gift card incentives in 2021
‌These reward gift cards remain popular choices in 2021:
‍Amazon: Perhaps it's no surprise that Amazon remains the top-chosen reward. Amazon accounted for nearly 39% of ecommerce sales in 2020. The website boasts a hard-to-beat selection of products, and users can easily add e-gift cards to their accounts.
‍Visa or Mastercard: If you would like to offer recipients the broadest range of choices, a prepaid card program will be the top option. The prepaid route also assures the same reward is available to everyone.
‍Starbucks: Perfect for coffee lovers, countless companies use Starbucks as a reward. At the same time, not everyone enjoys coffee or tea, so this may not appeal to a certain crowd.
‍Walmart: As the nation's largest private employer, Walmart has more than 10,000 locations worldwide and a formidable ecommerce presence. It's low prices and omnipresence make it a popular gift card.
‍Target: Target is one the country's most beloved retailers, and its retail gift card program is just as popular. With plenty of merchandise, including clothing, household items, toys, electronics and even groceries, there's something for everyone here.

How business use gift cards as rewards and incentives

Gift cards can be a powerful business tool when coupled with clever strategies.

There are many use cases for leveraging gift cards to achieve business goals. Below, we'll break them down in three categories.
Marketing incentives
The options for marketing with gift card programs are vast.

You can offer gift card incentivizes to customers who leave a review or refer new clients or for big purchase.

Or, you can build a gift card loyalty program to better retain customers. For instance, customers can earn a certain amount of points with each purchase, adding up to a free item down the line.

Marketing incentive programs could include:

Sales lead generation programs

Customer acquisition programs

Customer loyalty programs

Customer advocacy programs

Event attendance and monetization programs

Partner and vendor incentive programs
Research incentives

Many companies conduct research of some kind. That could mean surveying employees, conducting user research for a new product or running a dedicated market research department.

A common way to incorporate rewards into research is to compensate participants for their time — for completing a survey, interview or some other task.

Research incentive programs could include:

Employee (or customer) surveys

Market research

Clinical research

University research

User experience (UX) research
Employee incentives

How do you maximize employee output and wellbeing?

By aligning employee interests with business goals.

One way to do that is through employee reward and incentive programs, which can be used in various way to both encourage behavior or reward it after the fact.

Employee incentive programs include:

Employee recruiting and referral programs

Employee reward and recognition programs

Sales incentive programs

Employee safety programs

Continuing education programs‌

Key takeaways
Gift cards are a powerful incentive in the right hands, and increasingly more businesses are using (digital) gift card incentive programs.

When building your program, consider:

The common categories of gift cards that appeal to your recipients

The top five most popular gift cards in 2021

The different incentive strategies businesses commonly use
‍
Published October 27, 2022
Updated January 23, 2023