Tremendous product updates — Q1 2022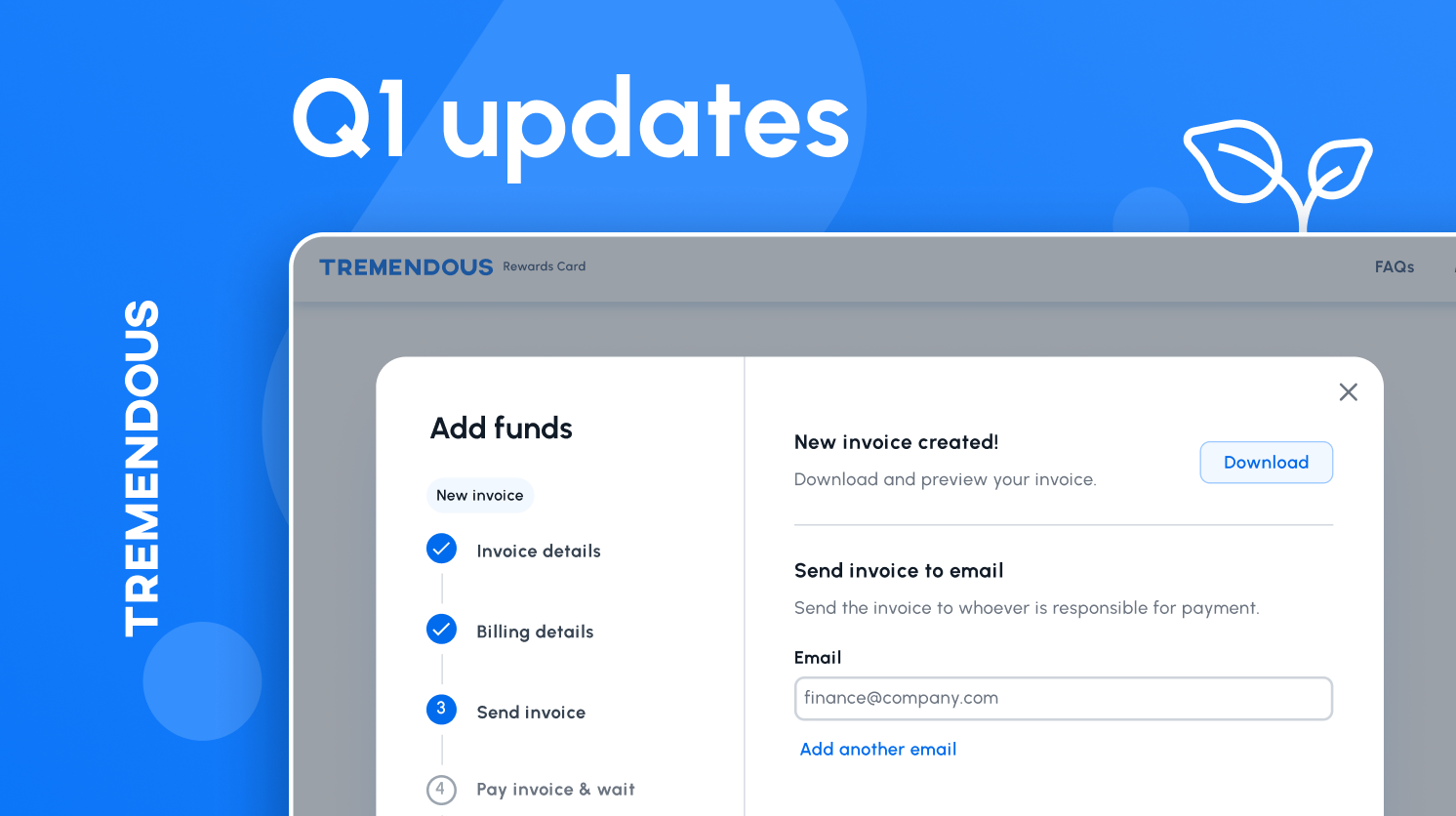 🌱 In the spirit of spring cleaning, our engineers have been focused on improvements that will keep Tremendous fast and reliable as we continue to grow.

Most of these changes will be invisible to you and your recipients. But the few that you'll see, such as the new invoice payment process, we hope you'll like.

‍Kapil, Co-founder
Improvements to paying by invoice
Invoices allow you to send funds from your bank account to your Tremendous account. Uses include when payment needs to be sent from your finance department, or if you're sending from a non-US bank account.
Here are some improvements we recently made to our invoice process:
New and clearer process for generating an invoice, including the option to download the invoice. (You'll still get it by email, which also has an improved look.)

Faster recognition of funds. Every Tremendous account now has its own bank account number, so your account is credited as soon as we get the money. (Previously, someone had to manually process all invoice payments.)

Better invoice management. Save time and hassle by quickly finding, resending, and downloading prior invoices.
Even better tax document collection
Tremendous can collect the W-9 tax form required by the IRS if you're sending more than $600. (Look under Billing > Tax documents to activate this feature.)
Last quarter we made some big improvements to our W-9 collection. Now it works great on mobile. That's important, since that's how about 40% of recipients redeem their rewards. We also fixed an export issue for customers who generated lots of W-9s.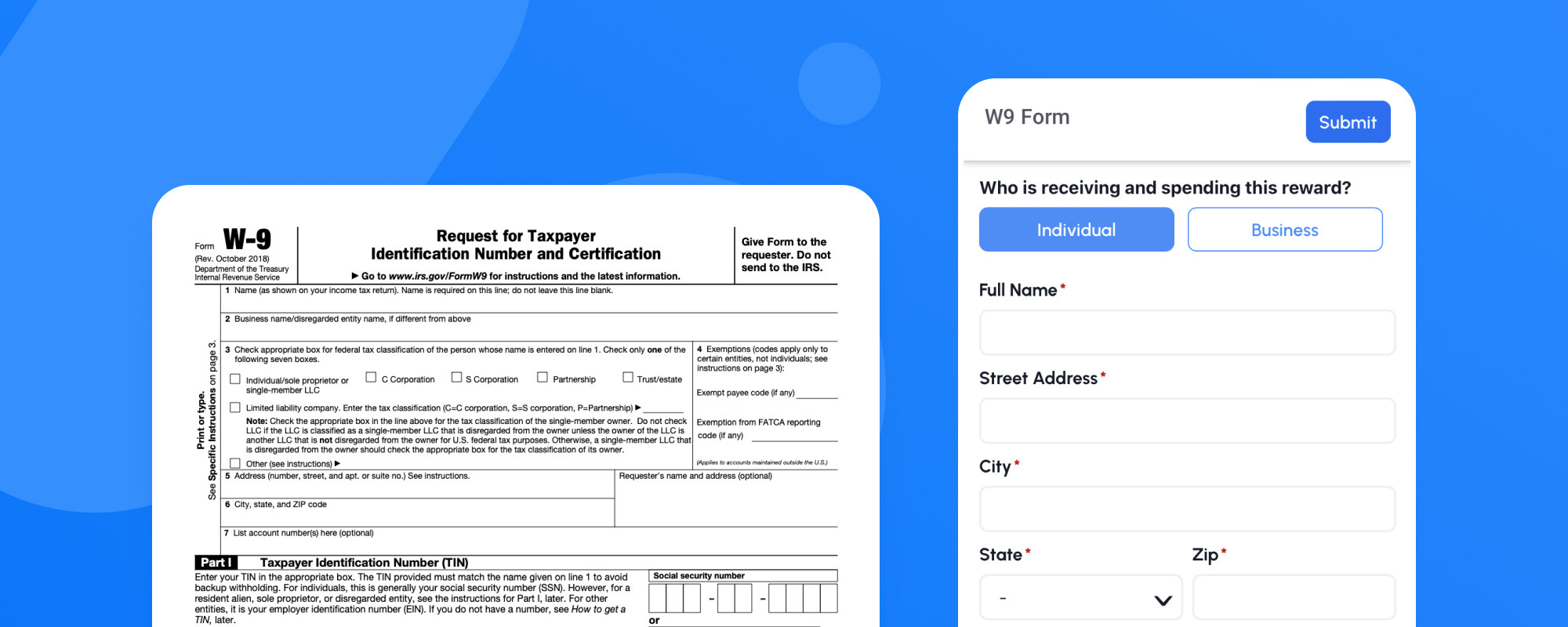 It's now easier to look through past payouts
If you've created a lot of campaigns, you'll now find it easier to look up specific ones. Type the first few letters to drill down by title. Also, the campaign template selection page is now paginated, which will make that page load faster.
Another little improvement: you can now filter by multiple statuses. For example, you can now see (and export) all orders that are either "Delivered" or "Pending Review" in one view.

Other improvements
Clearer emails and in-product messaging around failed payments, plus the option to easily change payment methods

Expanded redemption offerings in Europe, including Amazon in the Netherlands and Poland, plus Airbnb in several more countries.

Upgraded integration with PayPal to improve reliability
P.S. Know a company that'd benefit from partnering with Tremendous? Refer them, and we'll pay you $600.
P.P.S. We're hiring across product, engineering, sales, and marketing roles. Come join us.