We're launching a newsletter: 2022 product updates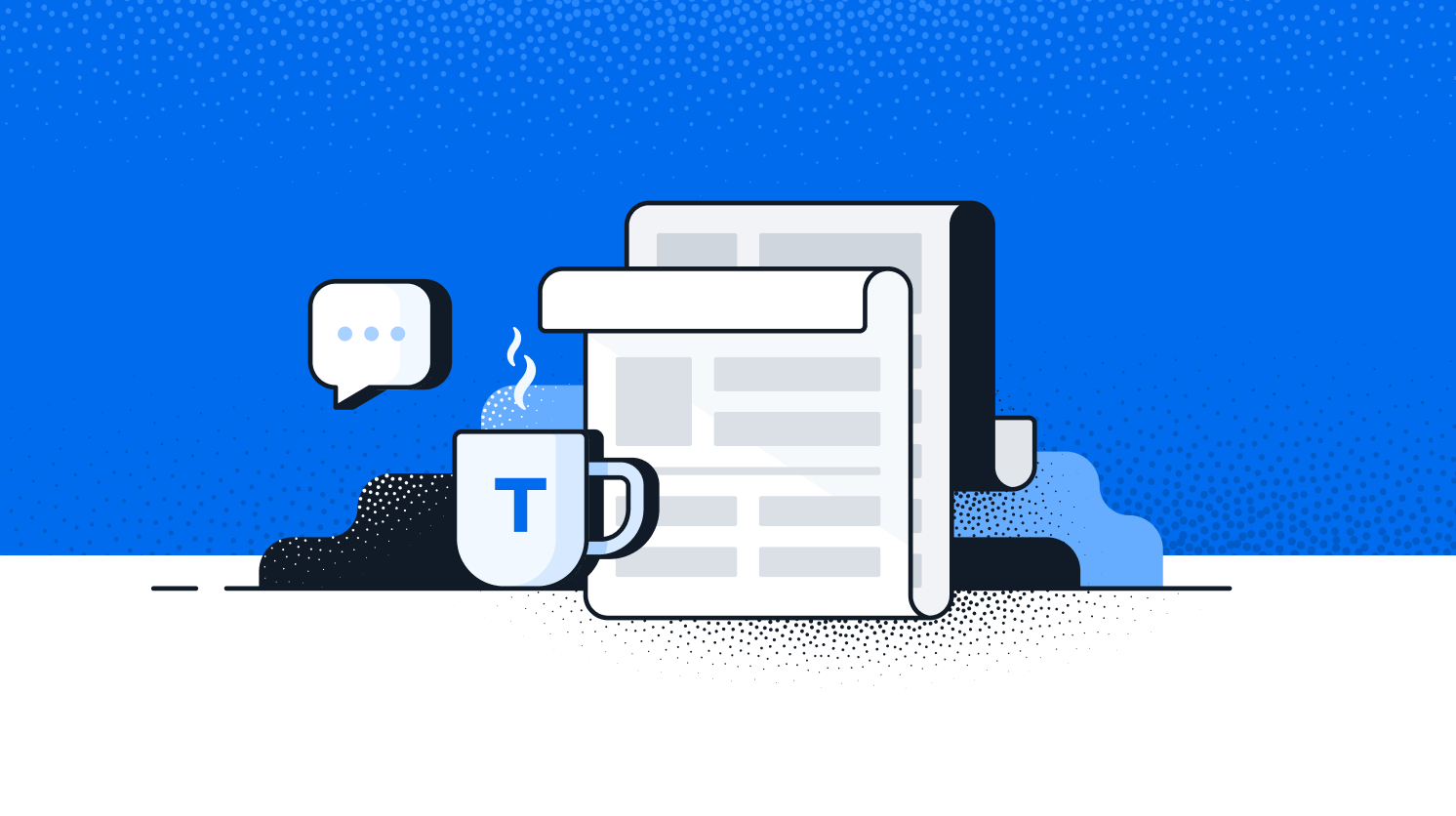 "I composed a beautiful [news]letter to you in the sleepless nightmare hours of the night."
- Vita Sackville-West in a letter to Virginia Woolf
Hi there. You're reading the Tremendous newsletter. To make sure you don't miss our product updates or our content, we're bringing it right to your inbox once a month from now on.
Here's a snapshot of the year in review. The following are the most significant product updates of 2022, along with some content we think you'll like.
Cool product updates
Let's start with the product stuff. Our engineers are working tirelessly to build the best payment platform your business will ever use. We've made notable improvements to the product in 2022, including important infrastructure updates that ensure our reliability as we grow.
Below are some of the product changes we think you'll really like.
A refreshed recipient experience.
It's now easier than ever for your customers to redeem their payouts. With a fresh design, improved accessibility, and more, selecting and receiving payouts should be even more delightful.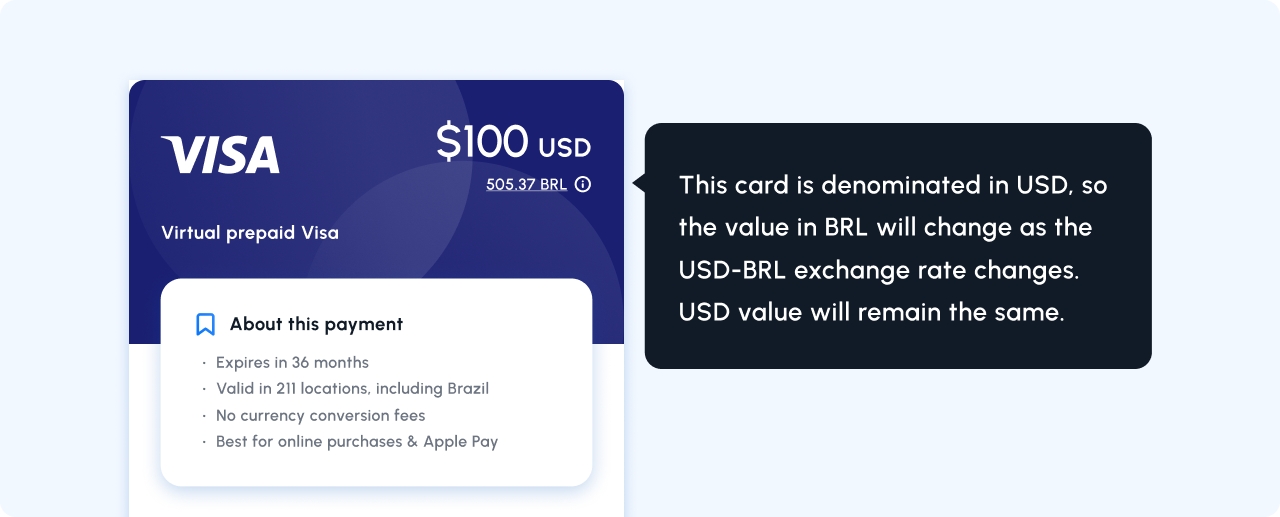 Better international redemption.
In the past year, we added 158 redemption options in 26 countries, pushing our global catalog past 800. Plus, if you send money in USD, you can now be confident that your recipients understand exactly what they're getting in their local currency.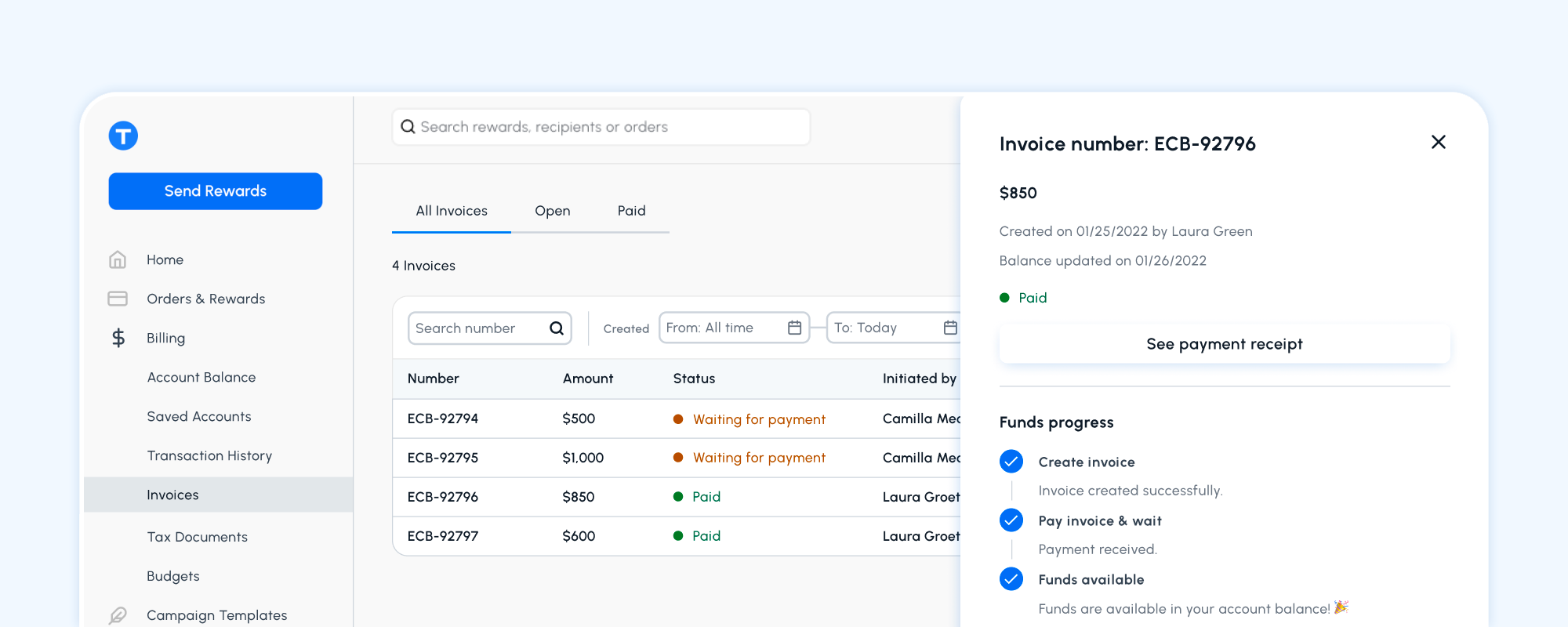 Improved admin tools for senders.
We love making your life easier. So we made it even simpler to manage invoices, collect tax information, and look up past payouts.
Content by us we think you'll like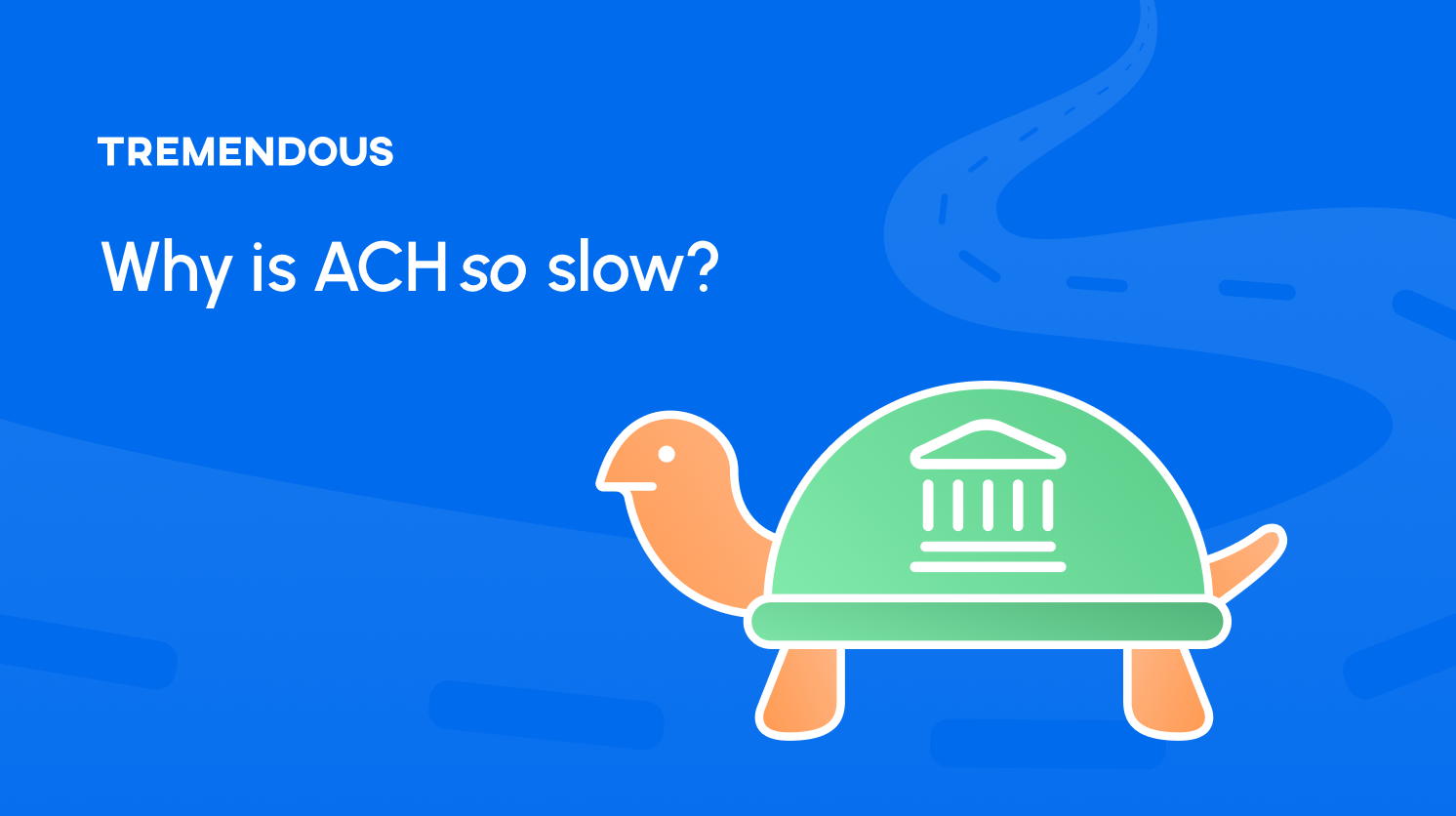 ACH is a slog. Why do so many companies still rely on it? We'll tell you. And we'll also offer up a faster, easier alternative that makes both senders and recipients happier sooner.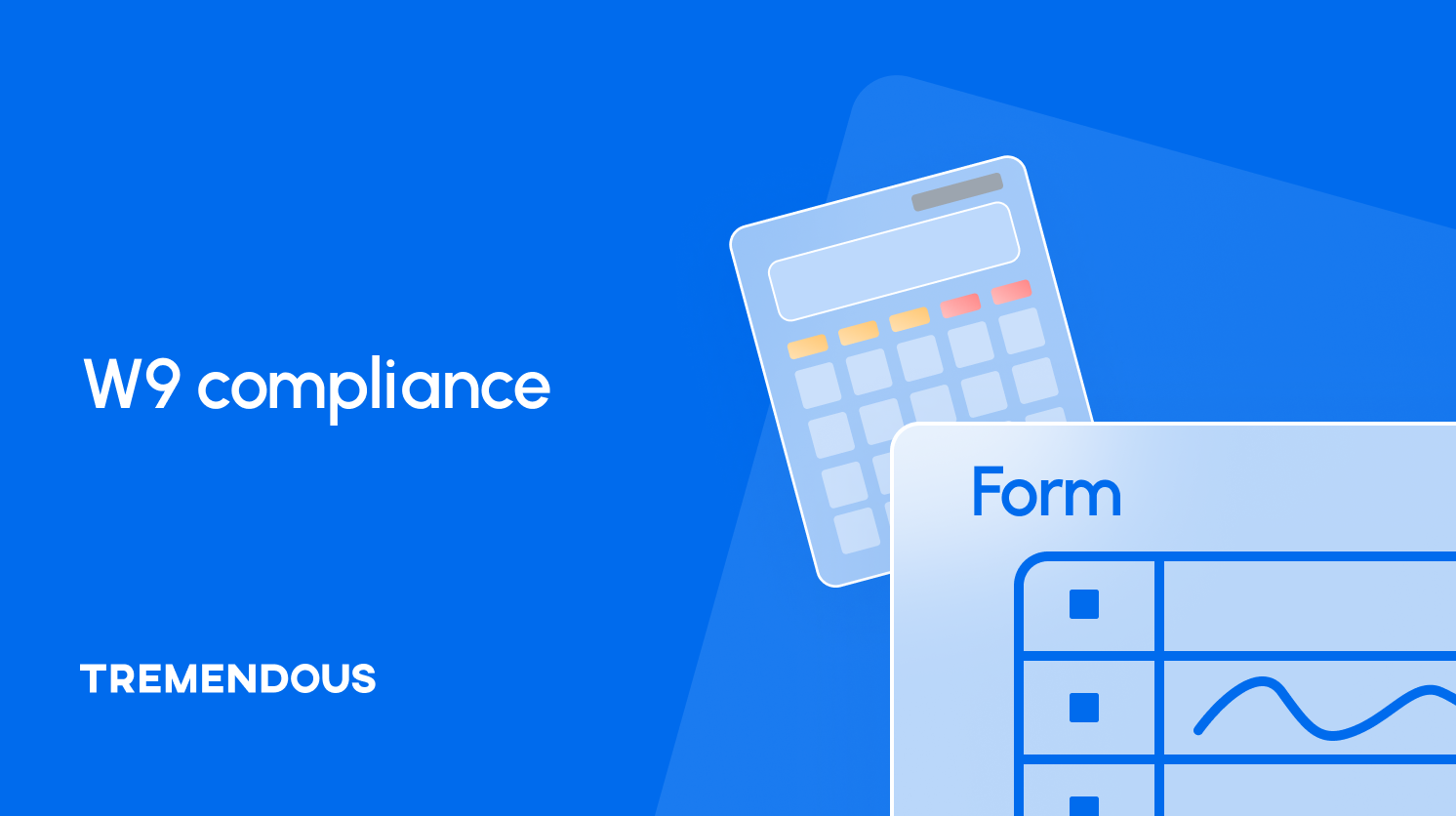 We break down the tax implications for offering incentives and rewards to research participants.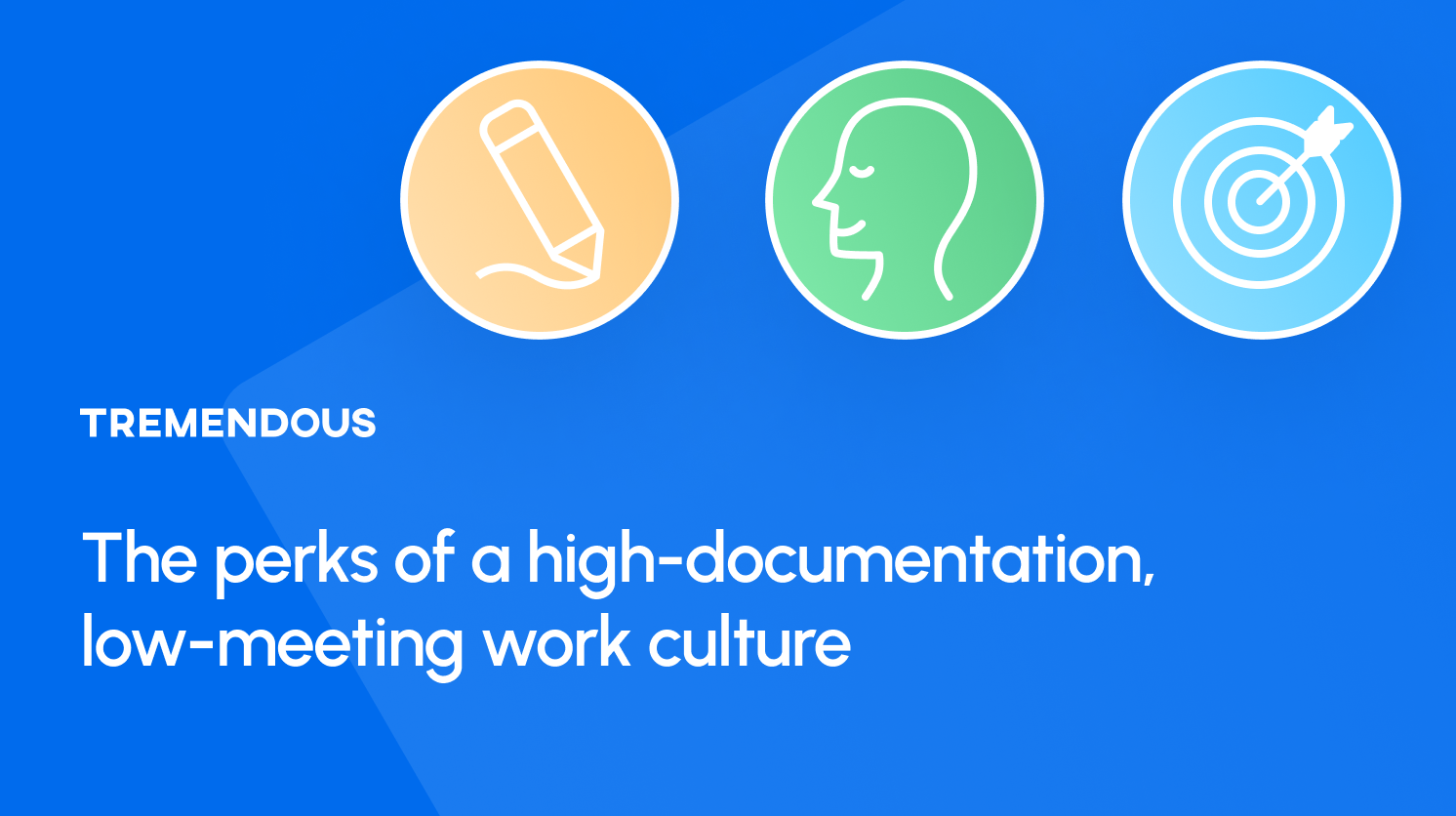 We have a formula for getting more done in less time. We built a culture that posits work should be about working, not about status updates or aimless Zoom conversations that could've been a Slack message.
Content by other people that we liked
I know what you're thinking: "But I love this water bottle I got from a random company at Amazon ReInvent more than I love the environment." But hear me out. This Fast Company article by Elizabeth Segran makes some good points. A more environmentally-conscious and useful alternative is to just send people money.
There's something innate in us, perhaps, as social beings, that urges us to schedule meetings to prove our own productivity to ourselves and our colleagues. This Atlantic article by Arthur C. Brooks explains why you should fight against that urge. It'll make everybody happier.
Stuff to listen to
Our CEO, Nick, tells you how to manage and distribute incentives without the hassle and headache.
Our COO, Kapil, tells you how to build an intentional, autonomous company culture optimized for remote work.