Employee recognition: How employees want to be rewarded
By Kate Monica and The Decision Lab|4 min read|Updated Oct 12, 2023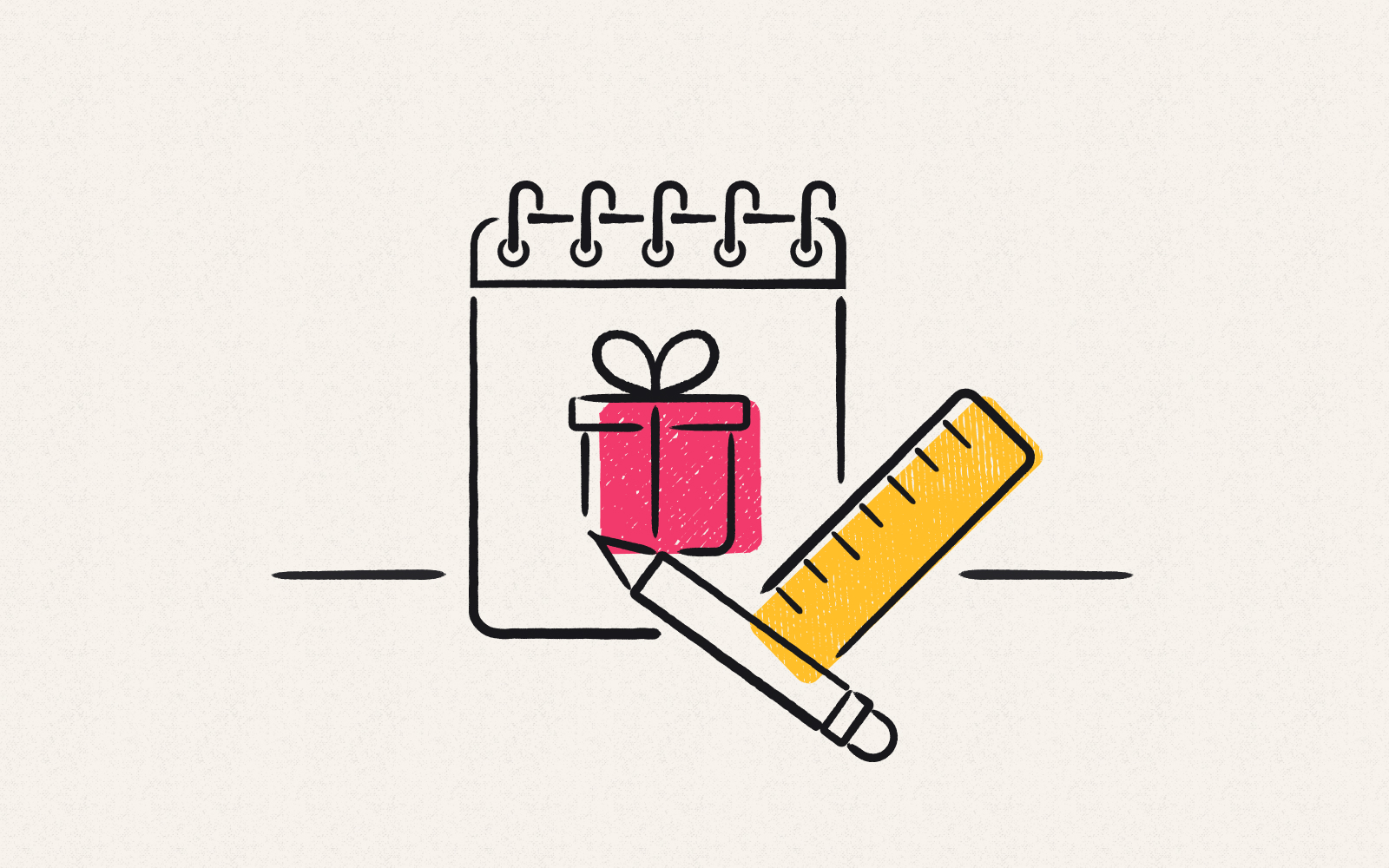 We're spending millions of dollars on employee recognition each year. The average budget for recognition is 2% of an organization's payroll, but some companies keep it as high as 10%. 
Given how much we're spending on employee recognition, it's worthwhile to understand how to yield the highest possible return. So we partnered with The Decision Lab to find out exactly what employees want most as a nod of appreciation. 
We found that Amazon gift cards and Visa Prepaid cards are statistically equivalent to cash transfers in terms of employee appreciation. It turns out employees will be just as happy with cards or cash. 
What is employee recognition?
Employee recognition is one of the most concrete ways to meaningfully highlight corporate values:
Your team values innovation? Recognize creative employees who went above and beyond.

Your team values a healthy, balanced lifestyle? Offer rewards for meeting a monthly gym target.
To find out how to deliver the most value to employees, we ran 250 full-time employed Americans through an experiment in which they were asked to choose between a series of recognition programs in order to analyze and understand what they find valuable (and also what they don't).
We focused on the two most important factors of employee incentives:
The type of incentive offered

The reason the incentive is being offered
Our experiment uncovered what employees want in their recognition programs – and just as importantly, what they don't want. 
Incentive Type: Picking a tool for recognition
Unsurprisingly, cash is king. The top performing incentive types in our experiment were both cash-related.
The first include cash transfers, which for our purposes here include:
Cash transfers

PayPal

Venmo

ACH
Top-offs to paychecks were more or less equivalent to cash in the eyes of employees.
More surprisingly, our sample showed that gift cards and Visa prepaid cards are statistically equivalent to transfers – employees appreciate them nearly as much as cash.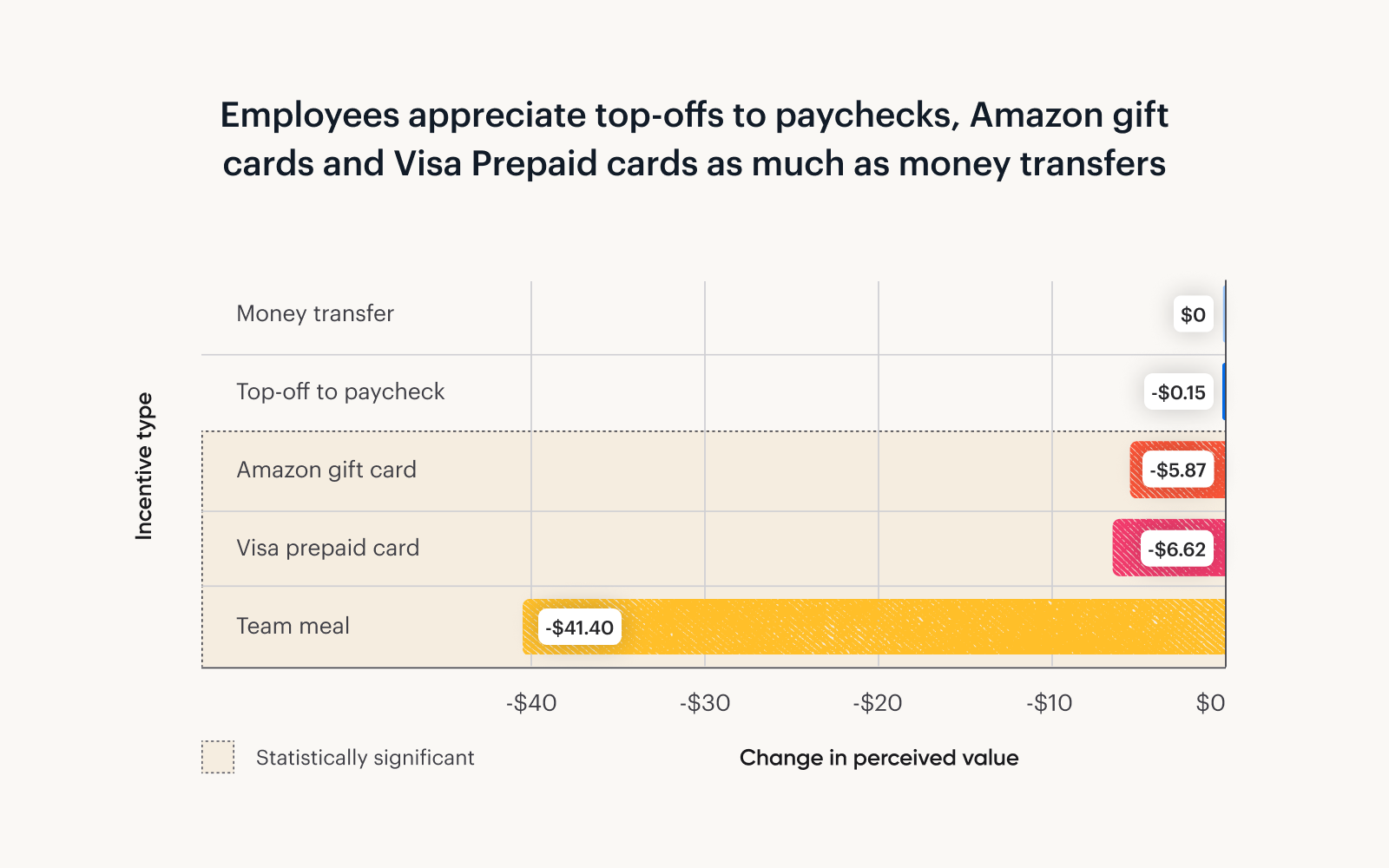 So when you're deciding the type of incentive to use in your employee recognition program, you're safe picking amongst:
Cash transfers

Gift cards

Visa prepaid cards 
Whatever you do, just don't take employees out for a team meal. 
Work meals are discounted at around $41 relative to cash – that means, if you offer them a choice between a $60 team meal or a $20 bill, there's a good chance they're taking the twenty bucks.
That's not to say there aren't benefits to group dining: they build community, and helping employees build genuine relationships at work can boost morale. 
But  research shows that employees would rather have the cash than the camaraderie. In fact, those who report low work satisfaction discount team meals even further.
And if your workplace includes educators, try to do it via Amazon gift cards. 
Our experiment found that educators prefer this incentive type more than the average employee. 
Key Takeaways
Cash and paycheck top-offs are great.

Gift cards and prepaid cards are just as good.

Stay away from team meals.
What's the best reason to offer recognition incentives?
Why you deliver employee recognition matters. Are you publicly rewarding an employee for their superb performance in the face of disaster? Are you encouraging employees to get involved in local culture or bike more?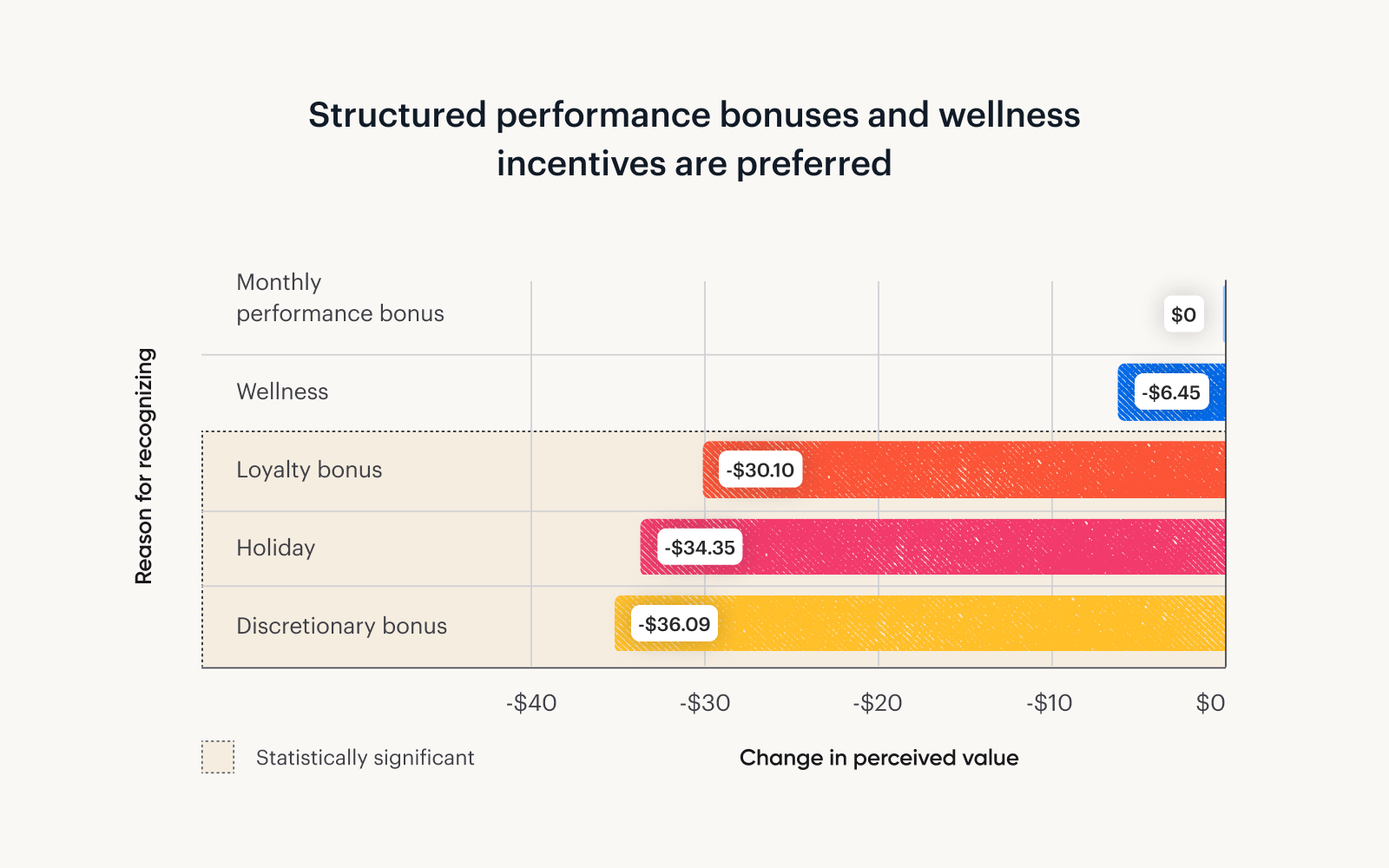 It turns out that the element of surprise isn't your friend when it comes to employee incentives. 
Workers want predictable incentives for strong performance. Nothing beats a run-of-the-mill performance bonus. 
However, statistically equal to performance bonuses are rewards for meeting wellness milestones.
Say your employees get a bonus if they hit the gym a certain number of times each month. In their eyes, that's just as rewarding as a performance bonus.
What don't employees want?
The least desirable reasons for recognition were ones that came at the discretion of one's manager (and that lacked structure and predictability).

If employees were not satisfied with their workplace, unstructured incentives provided at the discretion of their manager face an even bigger penalty.

Holiday bonuses or work anniversary bonuses fare pretty poorly in the eyes of workers.

Employees exhibit a preference for recognition of their efforts, not vanity metrics like time spent employed.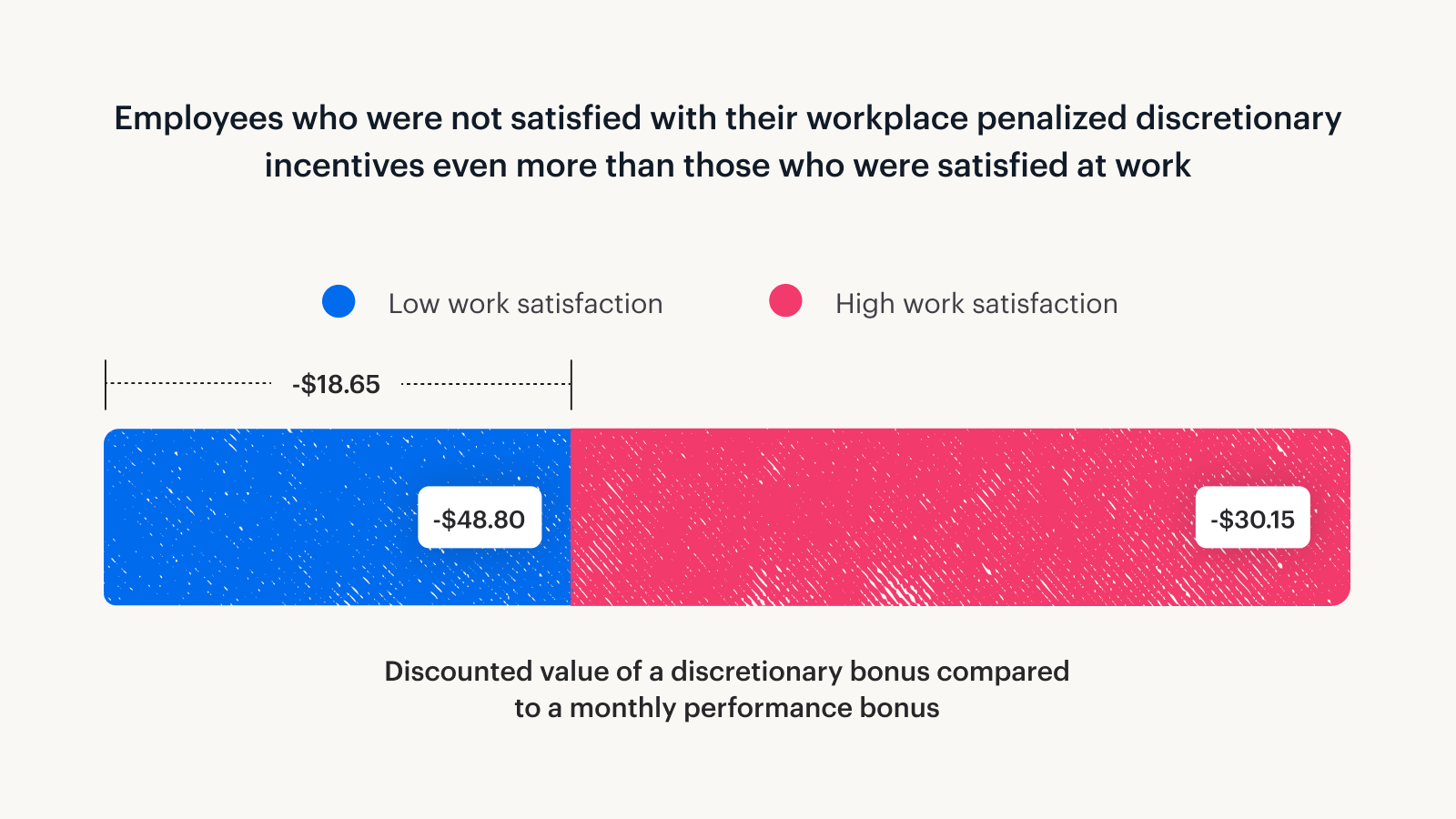 If you're thinking of offering fitness-related incentives, there are a few demographics that will really appreciate it:
The first is those who make over 50k annually. Their increased appreciation for wellness bonuses could potentially come from their increased likelihood to belong to fitness centers.

The second group is employees with low job satisfaction – they may be more inclined or able to receive recognition outside of a work context than within it.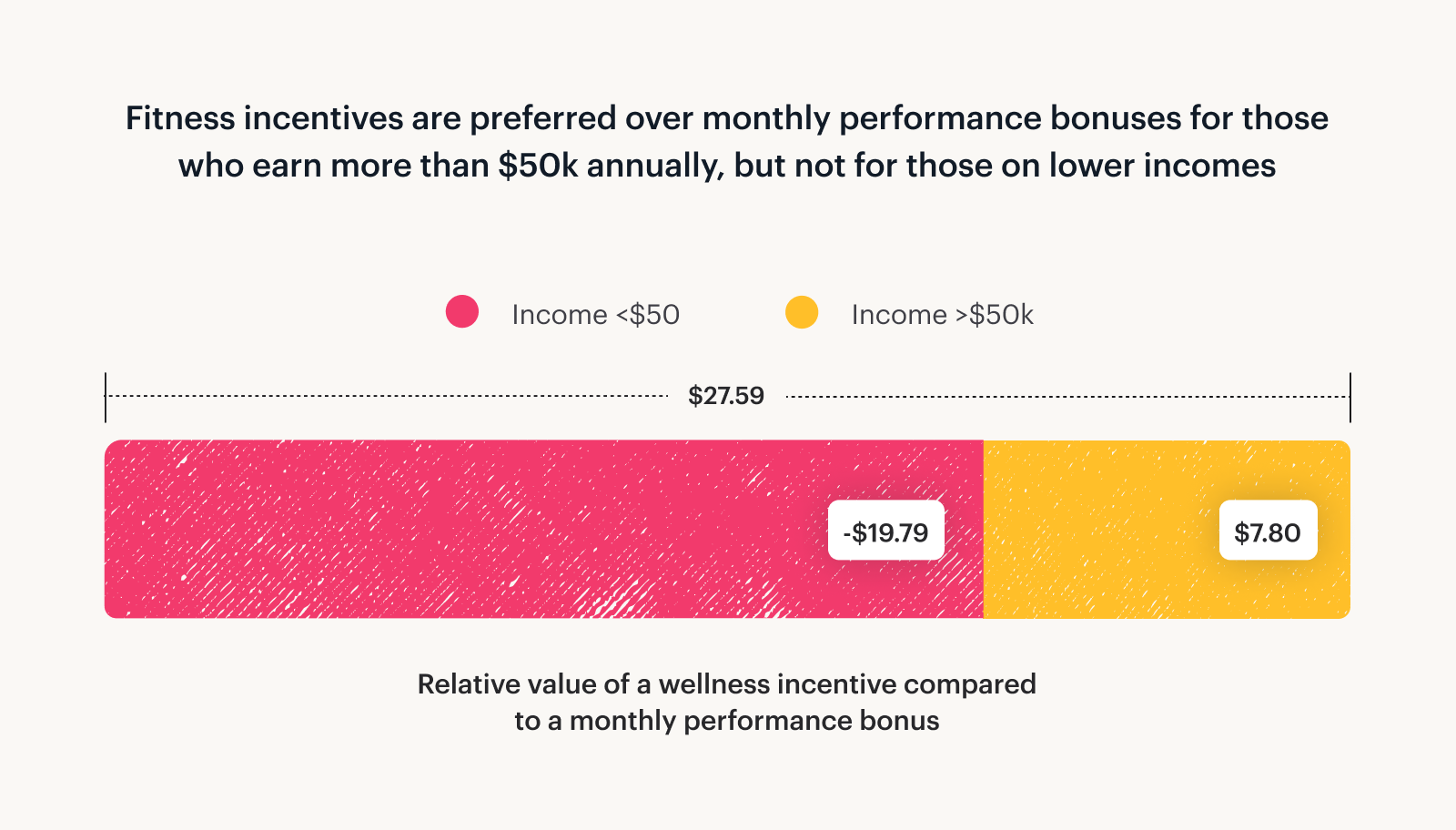 Key takeaways
Employees like being recognized for their performance, both in and out of work.

Structure and predictability are important. 

Incentives shouldn't be given at the sole discretion of direct managers. 
Conclusion
If you want to show appreciation, set performance standards, or tangibly demonstrate your organization's values, employee recognition is a must. 
In order to ensure that your recognition budget creates the most value for your employees, use our research as a guideline to design cost-effective employee incentives. 
Your 'how' and 'why' can be easily modified to increase employee satisfaction – without increasing your budget.
Published October 12, 2023
Updated October 19, 2023