An intro guide to patient satisfaction surveys
By Kate Monica|4 min read|Updated Apr 27, 2023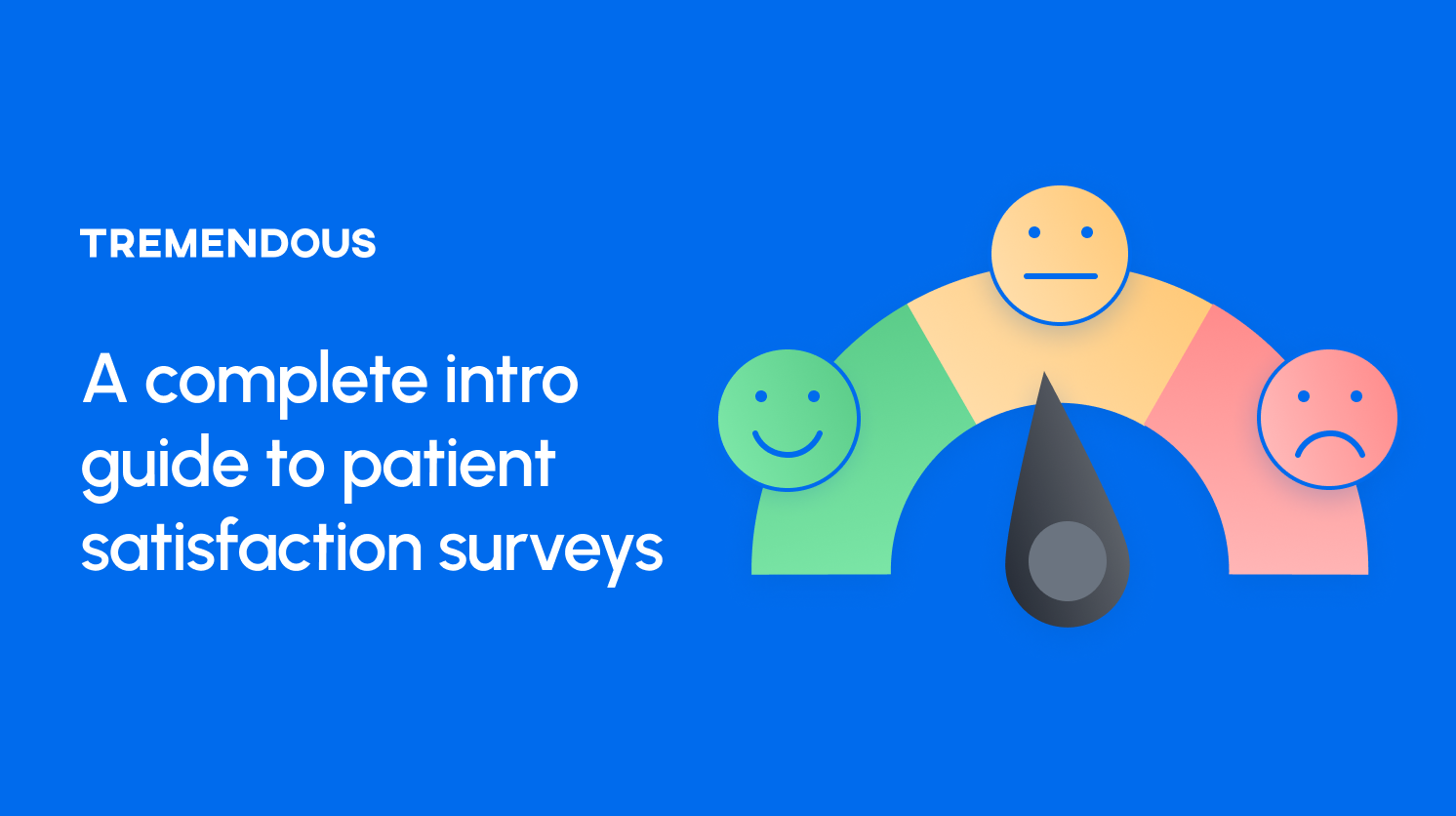 Patient satisfaction surveys capture patient feedback immediately following a check-up,  medical procedure, a simple blood draw - any touchpoint, really.
By gathering patients' self-reported assessments, healthcare providers can refine their approach to medical patient satisfaction and increase Medicare reimbursements.
These brief questionnaires can be hand-delivered as patients leave the doctor's office, sent to patients over email, sent through traditional snail-mail, or sent through online patient portals.
One study found response rates clock in at around 70%. But another survey found response rates hovered between 3% and 16%. So there's no concrete answer on how often medical surveys are actually filled out. 
Either way, some portion aren't returned. They land in a spam folder, or in the trash, or crumpled into the center console of the patient's car. Patients often don't feel like putting in the time and effort to fill them out. 
Why it matters
In today's value-based care system, patient satisfaction scores directly impact your hospital or health system's bottom line. Physicians, hospitals, and healthcare providers receive financial incentives based on a variety of performance measures.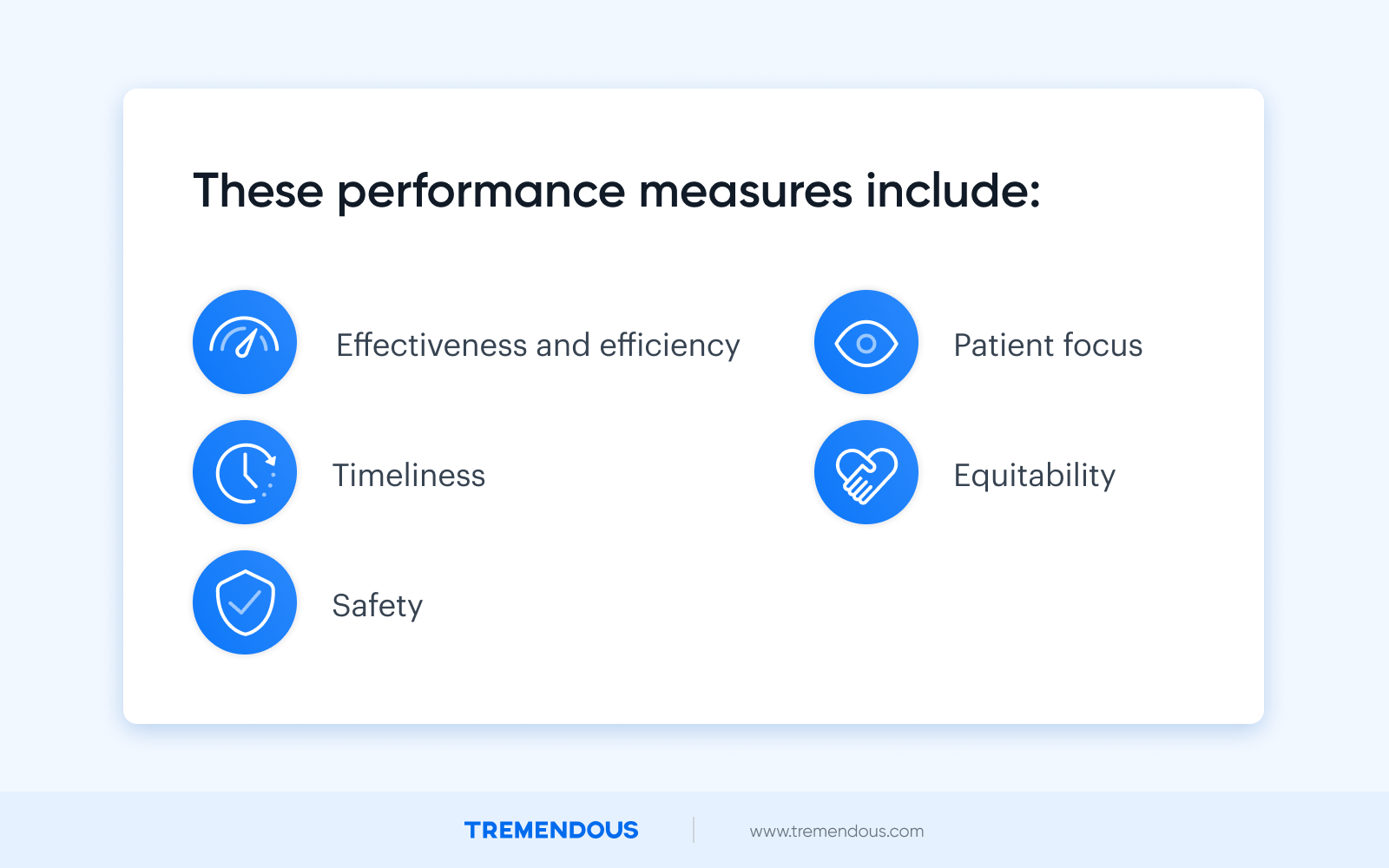 These metrics are evaluated through tracking:
Hospital readmission rates

Patient-reported outcomes

Patient experience and engagement
Medical patient satisfaction surveys are one avenue for deducing patient-reported outcomes, patient experience, and patient engagement. The federal government uses these scores to determine how much Medicare will reimburse for services. 
The higher your patient satisfaction scores, the more your hospital, health system, or physician practice will be reimbursed. 
So happy patients equals more money. 
But the impact of patient satisfaction goes even deeper.
In a 2010 article in the Journal of Cutaneous and Aesthetic Surgery, Banu Prakesh noted that satisfaction scores also affect "clinical outcomes, patient retention, and medical malpractice claims."
"Patient satisfaction is thus a proxy but a very effective indicator to measure the success of doctors and hospitals," he added.
Higher patient satisfaction scores often indicate better clinical outcomes
Hospitals with higher patient experience scores have better process of care quality (POC) scores. And, most importantly, better scores for some clinical outcomes. 
Sidebar → What's a POC quality score?
POC quality scores assess how often physician-recommended actions to address medication issues are completed in a timely manner. 
Clinical outcomes include mortality rate, hospital readmission rate, and hospital acquired infection rate.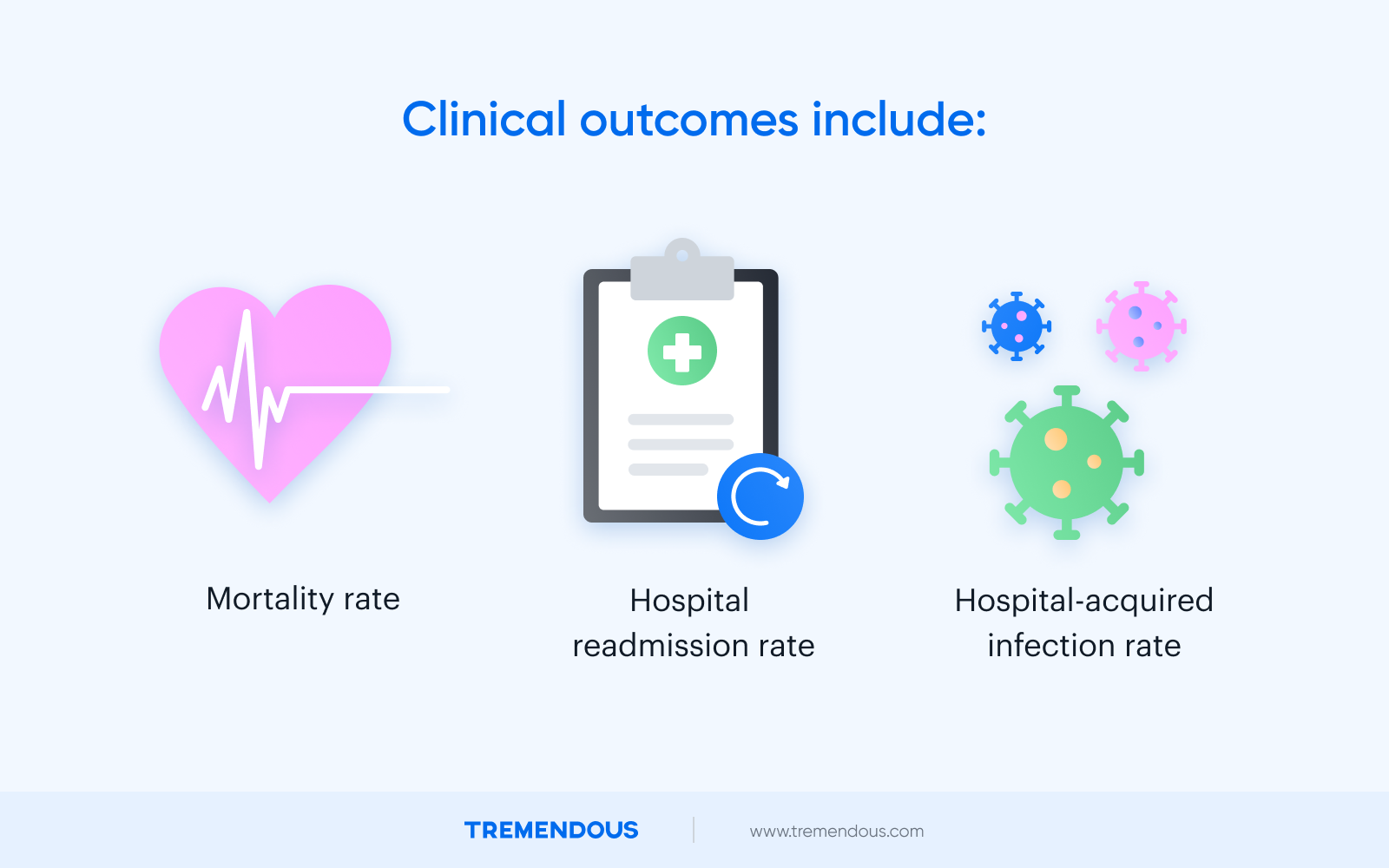 From a Deloitte analysis of measures from "Hospital Compare" dataset from CMS (the governing body that handles reimbursements for Medicare and Medicaid):

"A 10 percentage point increase in the number of respondents giving a hospital an "excellent" rating is associated with a 1.5 percentage point higher number of stroke patients treated properly to prevent blood clots, and with a 20-minute shorter ED wait time from arrival to admission—relative to hospitals receiving a 'low' rating."'
Where most patient satisfaction survey responses fall short
Even if your hospital or health system gets 70% of its patient satisfaction surveys back, there's still a few mulish problems that often rear their head:
Diversity of respondents for patient experience surveys skews older and white.
Increasingly, hospitals, health systems, and CMS, the governing body that handles reimbursements for Medicare and Medicaid, are thinking about social determinants of health. 
Social determinants of health include access to safe housing, transportation, racism, discrimination, violence, education, job opportunities, income, and access to nutritious food, among other factors that influence overall health. 
It's more important than ever for healthcare providers to get patient satisfaction survey responses for a reasonable cross-section of the patient populations they serve. 
Without a financial incentive, it can take up to 41 days for patients to return their surveys.
Longer response times are correlated with lower patient satisfaction scores. 
From a 2012 study in BMC Med Res Methodology: 
"This study found that patients report worse experiences for 3 of 6 patient-reported experience scales when survey time is longer."
Longer response time was also correlated with negative patient-reported experiences. So the longer it takes for patients to turn in their surveys, the worse they'll remember their experience.
Furthermore, medical patient satisfaction surveys delivered 9 weeks after a care experience are less likely to be filled out and returned than surveys sent 0-5 weeks after an experience.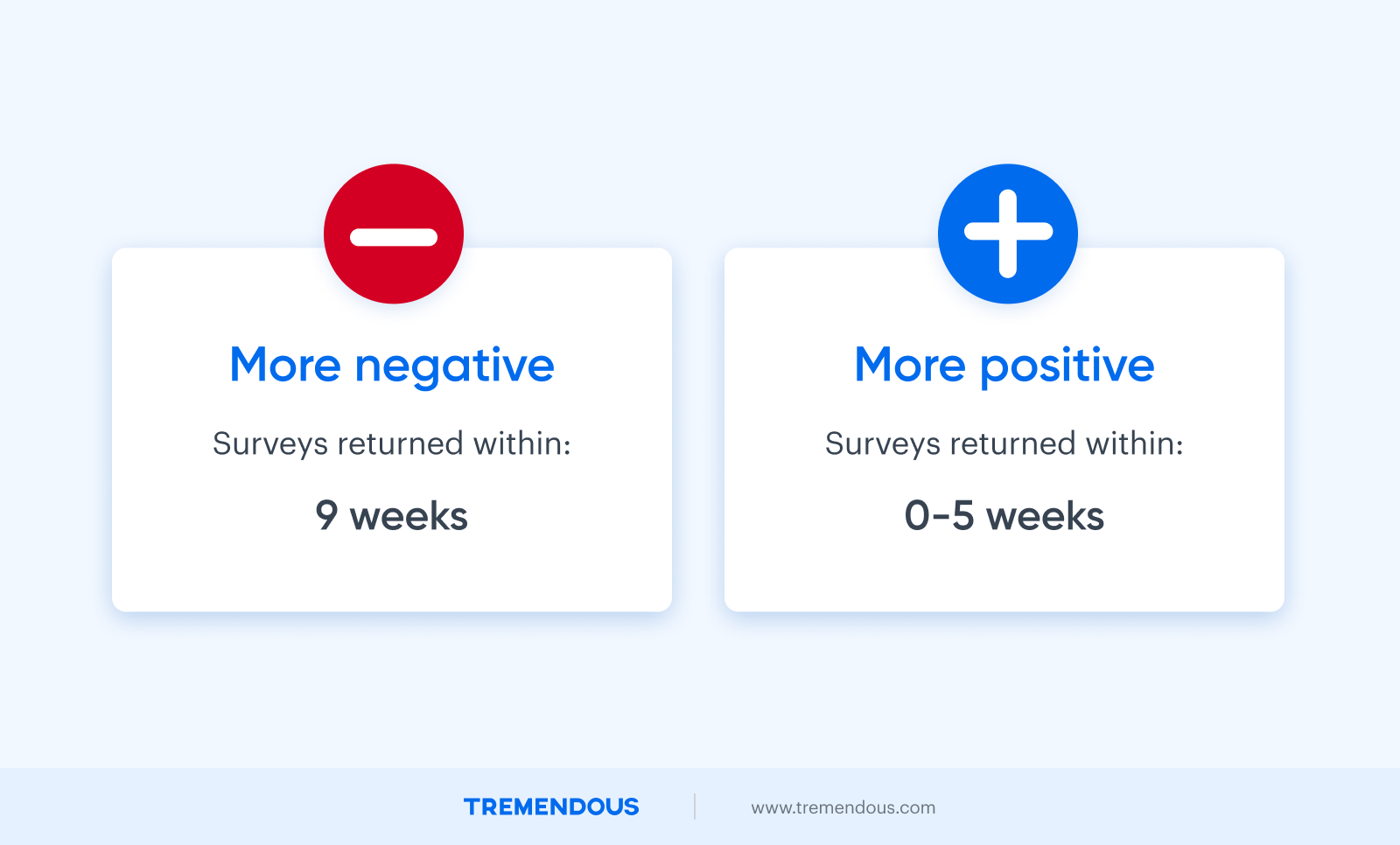 Several biases surface as the days pile up after a doctor's visit.
The first is recall bias. Recall bias occurs when people omit details or no longer remember an event accurately. This, of course, gets worse as time goes on. 
The second bias that often increases with time is selection bias. Selection bias occurs when survey respondents differ significantly from the larger population. An example of this would be the fact that most survey respondents are older white people, when, of course, people of all ages, ethnicities, and races visit the doctor. 
The bottom line 
Your hospital, health system, or physician practice would do well to increase patient satisfaction survey response rates. 
The more responses you get, the better positioned you'll be to increase reimbursement rates under the value-based care system. And the faster you get responses back, the higher your patient satisfaction scores will be. 
If you want to know how to improve your patient satisfaction survey program, check out our guide.
Published April 27, 2023
Updated April 27, 2023