Tremendous product improvements — September 2021
By Kapil Kale|3 min read|Updated Apr 25, 2022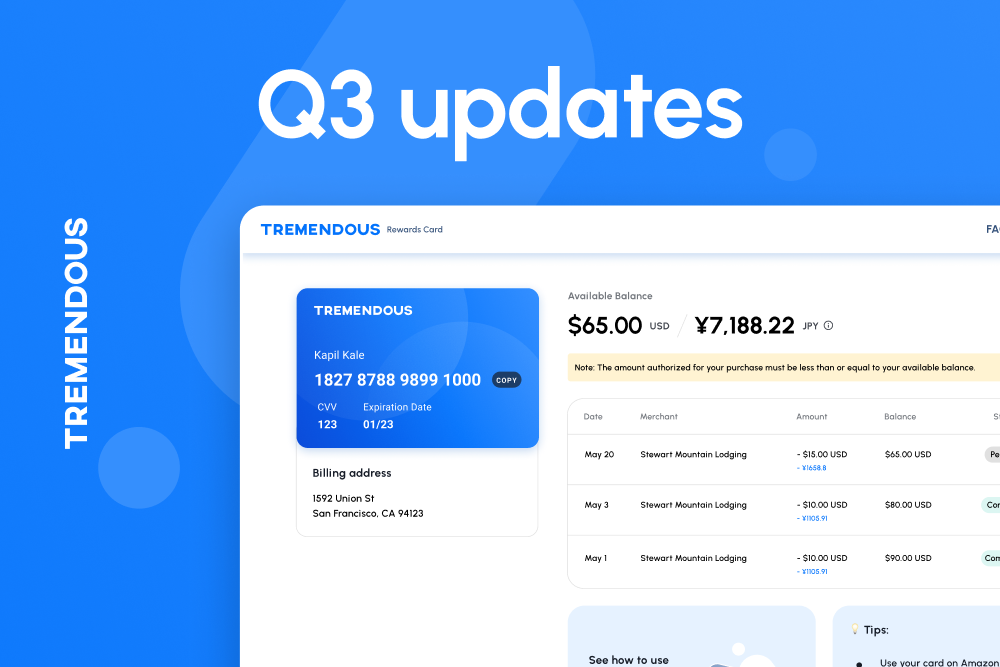 Until now, we've been heads down about improving our product, and we've left it to you to discover improvements as they shipped.

But we're larger now, and many of you depend on our product for business-critical processes. Going forward, we'll share release notes, so you can track how our product is improving.

This edition covers the last three months.

‍Kapil, Co-founder
Improved rewards platform
1. Redesigned UI
Everything on tremendous.com, including our homepage, onboarding flows and dashboard, got a facelift.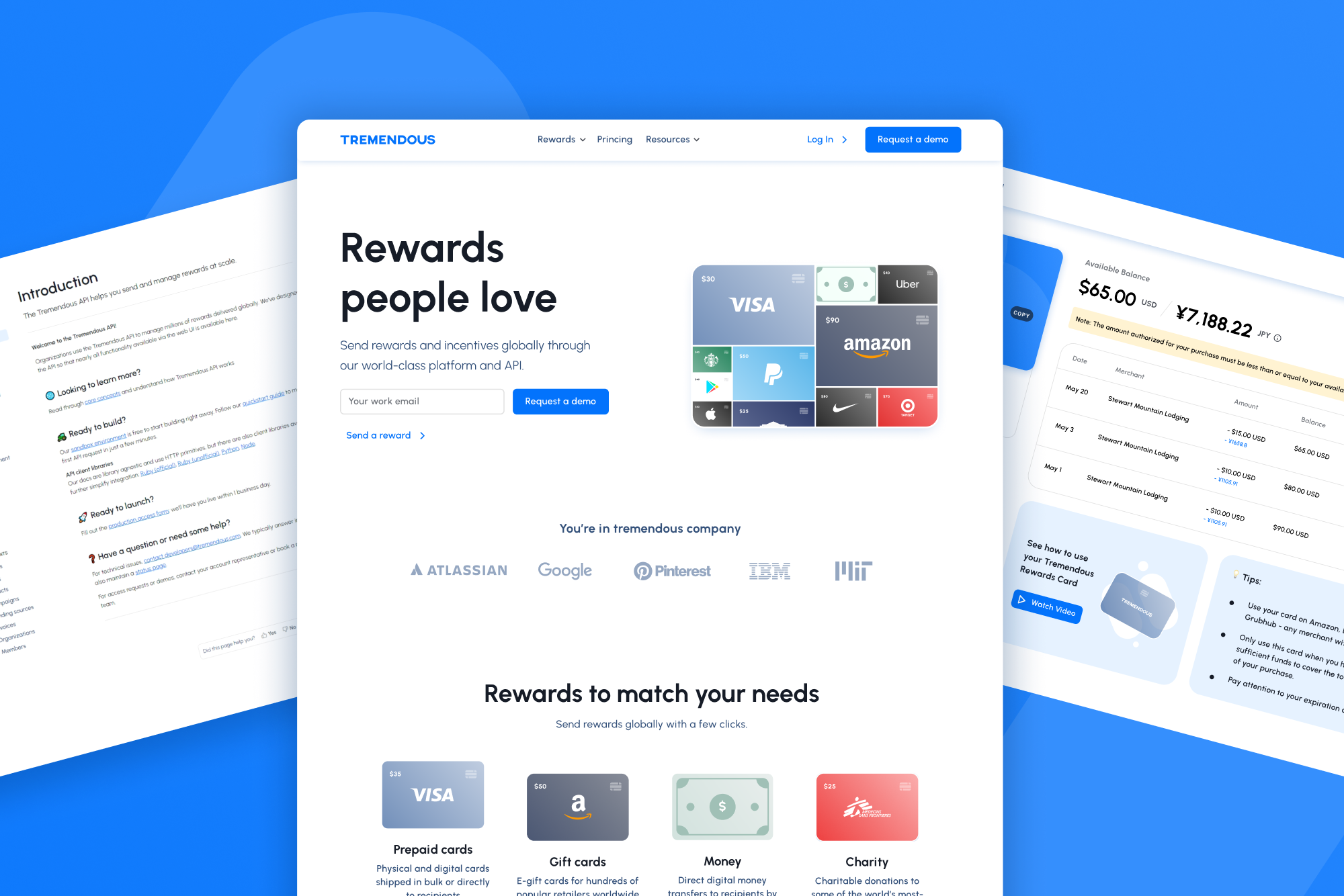 2. Accurate reward previews
While placing orders, you'll now see a live side-by-side preview with your copy, design and branding choices. Send rewards with the confidence that recipients will receive the experience you designed.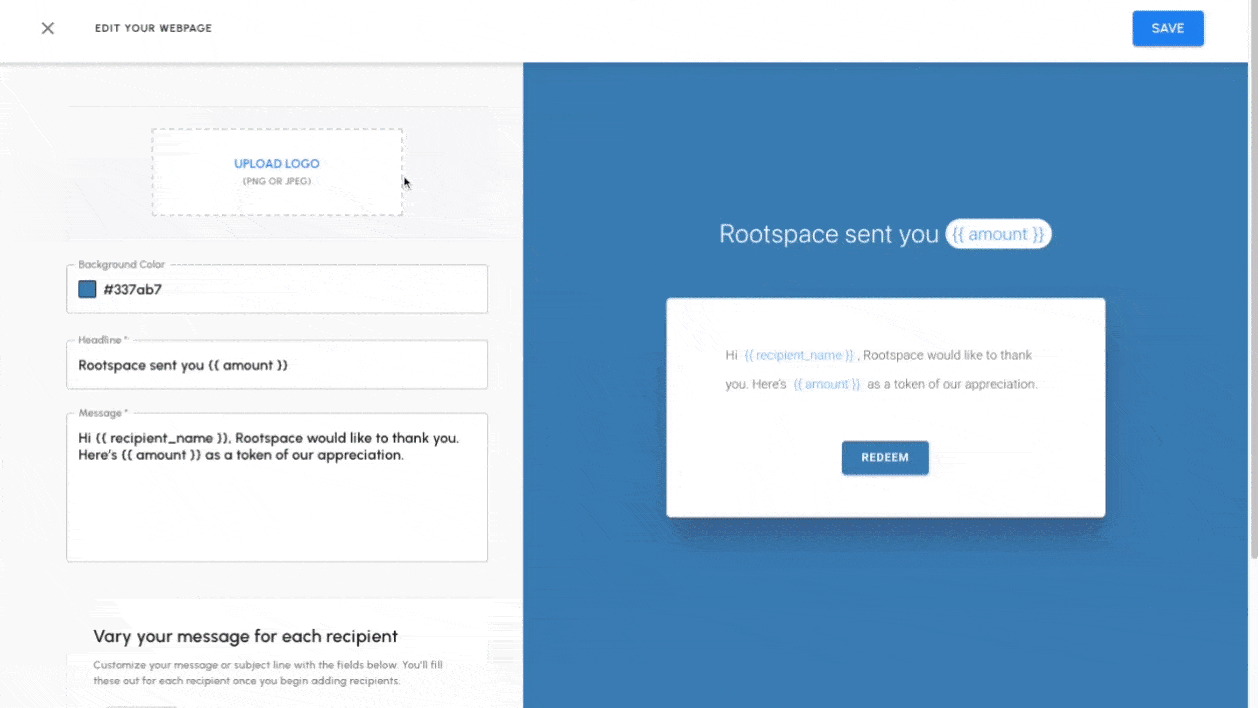 3. Improved billing infrastructure
‍Our billing and payments systems power Tremendous under the hood, and we gave them a tune-up as well. All clients can view transaction histories, which true-up to your Tremendous balance. We also released invoicing features that better serve the workflows of larger enterprises.
---
Redesigned prepaid cards
Prepaid cards, like the Tremendous Visa® Rewards Card, are quite popular with recipients.
1. Updated user experience
When recipients choose a virtual prepaid card, they now see this: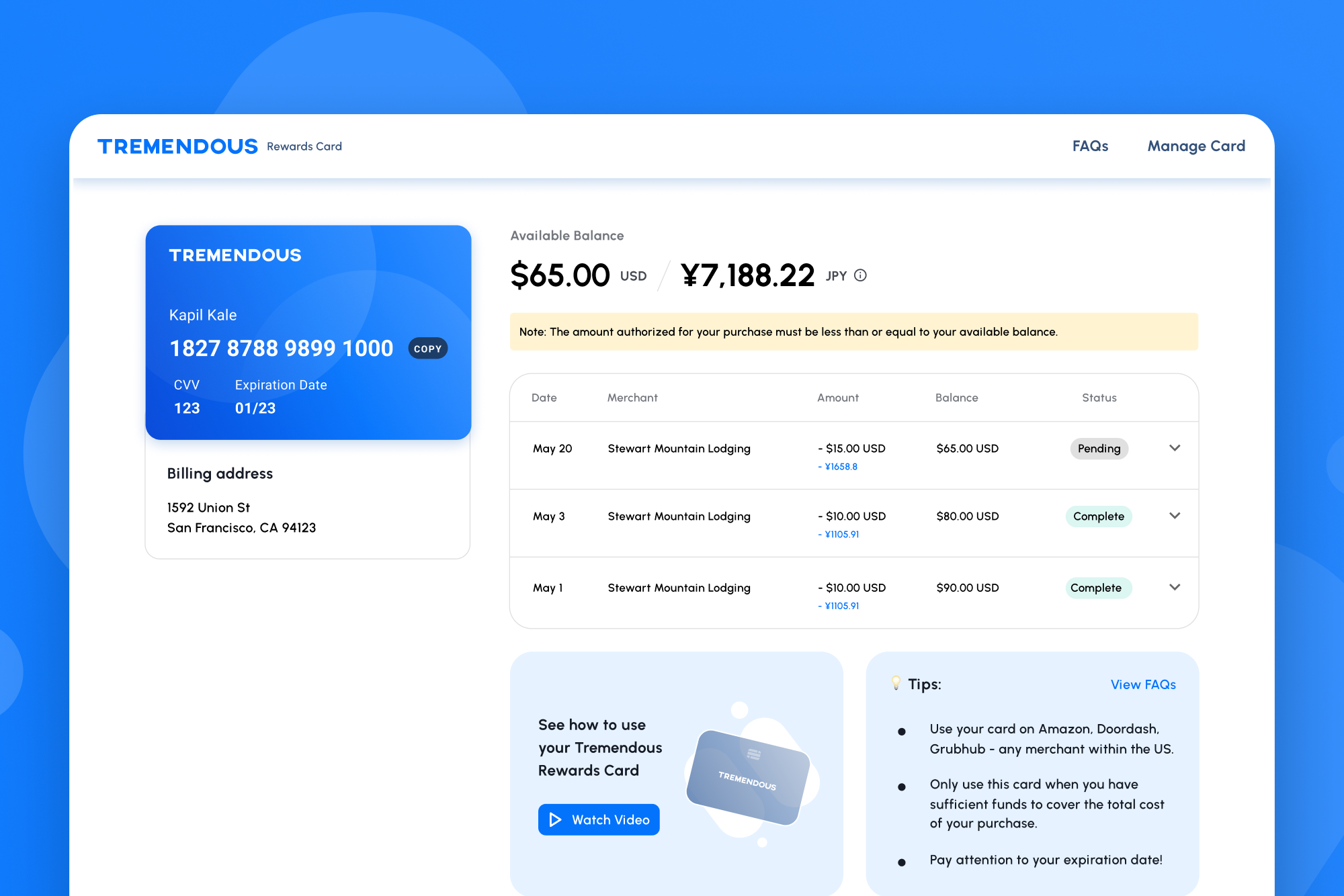 Prepaid cards are now easier to use than ever. We added helpful tips, an informational video and FAQs. We also improved the transaction history, so it's easier to understand. Cardholders can now opt in to receive email/SMS notifications for balance updates and other important alerts.
2. In-house international cards
We analyzed all the international prepaid cards on the market, looking for a great user experience. We couldn't find one. So we built one ourselves.
The Tremendous International Rewards Card has the same experience as our US-only cards, with additional international-specific features like currency conversions and translations. And it works everywhere Visa is accepted around the world.
---
Best-in-class API integrations
Tremendous is a developer-led company. Over the last three months, we doubled down on making our API the best in the business.
1. New API docs
We rewrote our developer documentation from scratch. The new docs have:
Guides for common API integration tasks

Resource schemas and example data

An API explorer where you can plug in your API key and make sample requests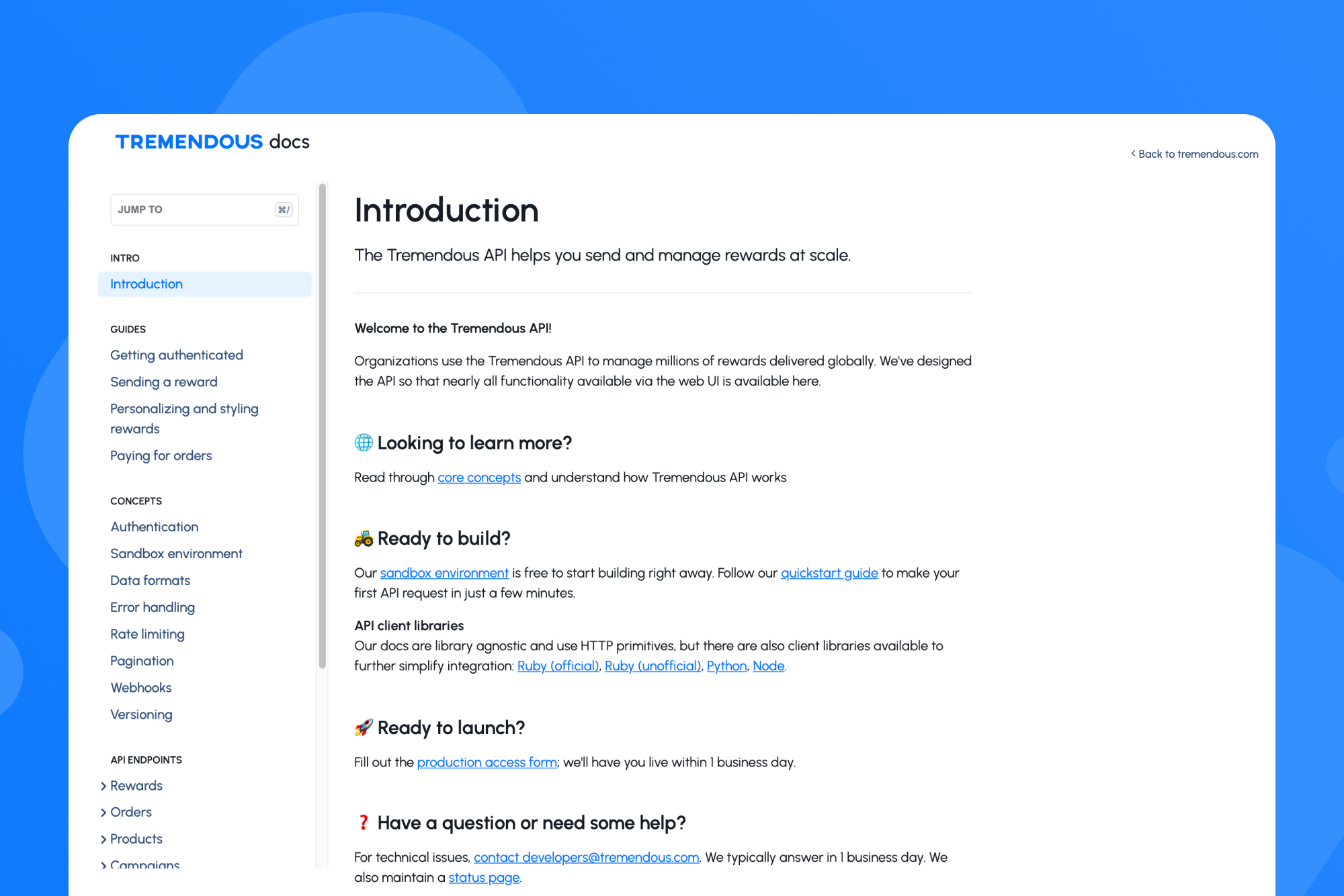 2. Integration improvements
We made improvements to our API, including:
Increasing rate limits

Adding descriptive error messages when there are issues

Better documentation and a sample app around our embed
3. API Reliability
We improved reliability, reducing timeouts and building safeguards to prevent outages. We now broadcast system status on our newly launched status page.
---
P.S. We're hiring across engineering, sales, product and marketing. Spread the word.
Published April 25, 2022
Updated January 3, 2023