Proof that incentives can scale your business. Across the board.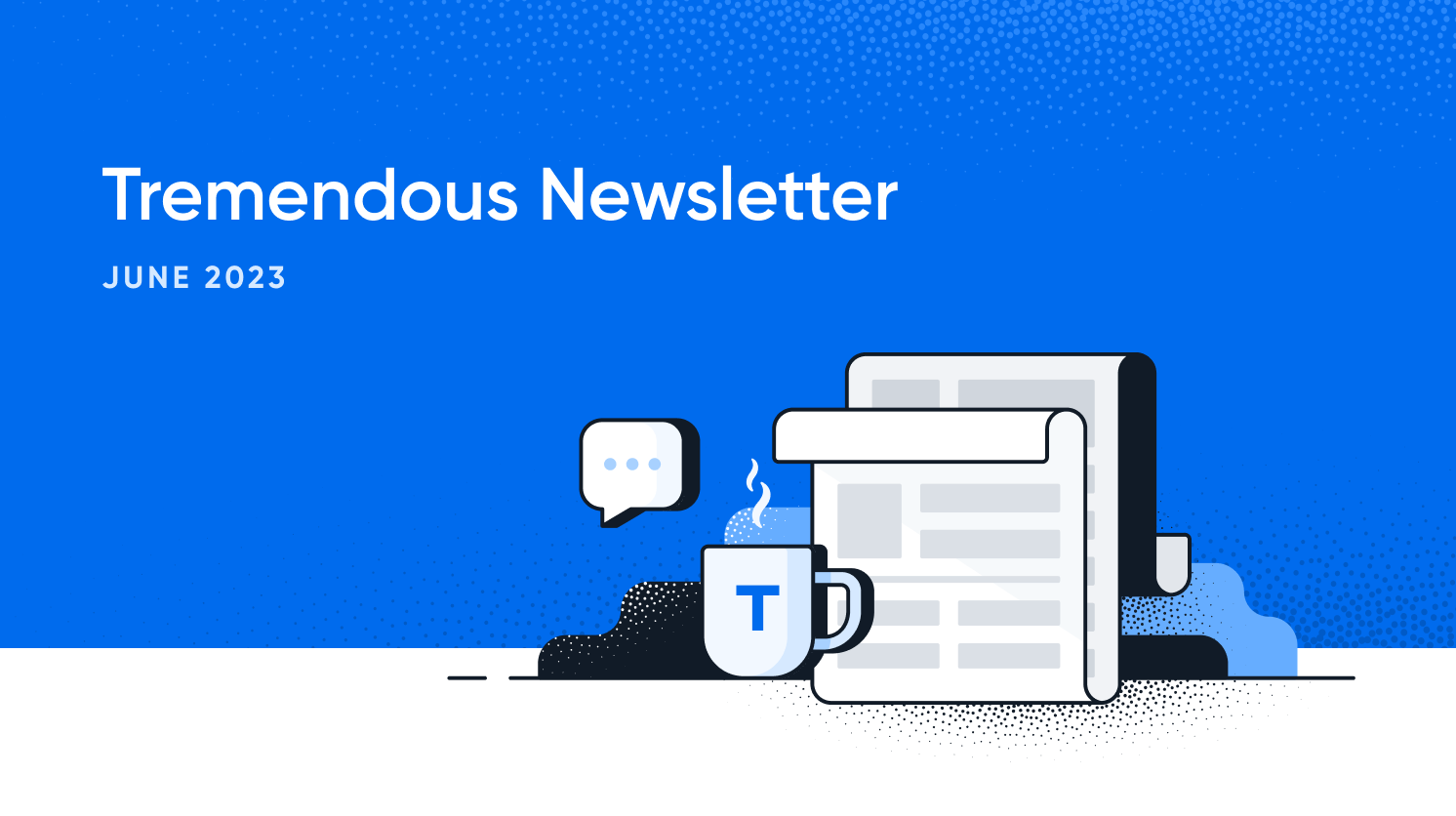 This month, we're talking about ways companies can drive serious bottom-line impact by sending incentives their existing and potential customers actually want.
First, we talk about sending incentives for authentic reviews. Customer reviews are the top factor impacting purchasing decisions.

92% of customers say they hesitate to make a purchase if they can't find customer reviews for a product or brand online. We'll tell you how to get more of them.

Then, Notion explains how they used Tremendous to scale their community marketing program 5x by sending small amounts to avid users worldwide.

Finally, we launched our podcast, "What's in it for them?" For our first episode, we spoke with Roberta Dombrowksi, Research Advisor at Personify and former VP of UX research at User Interviews, about how to scale a new UX research team.
Latest product updates

Zapier is fully launched: The integration is out of beta and ready to automate with over 5,000 apps. Several current customers are saving even more time by having payouts trigger from Airtable, Salesforce, Hubspot and more.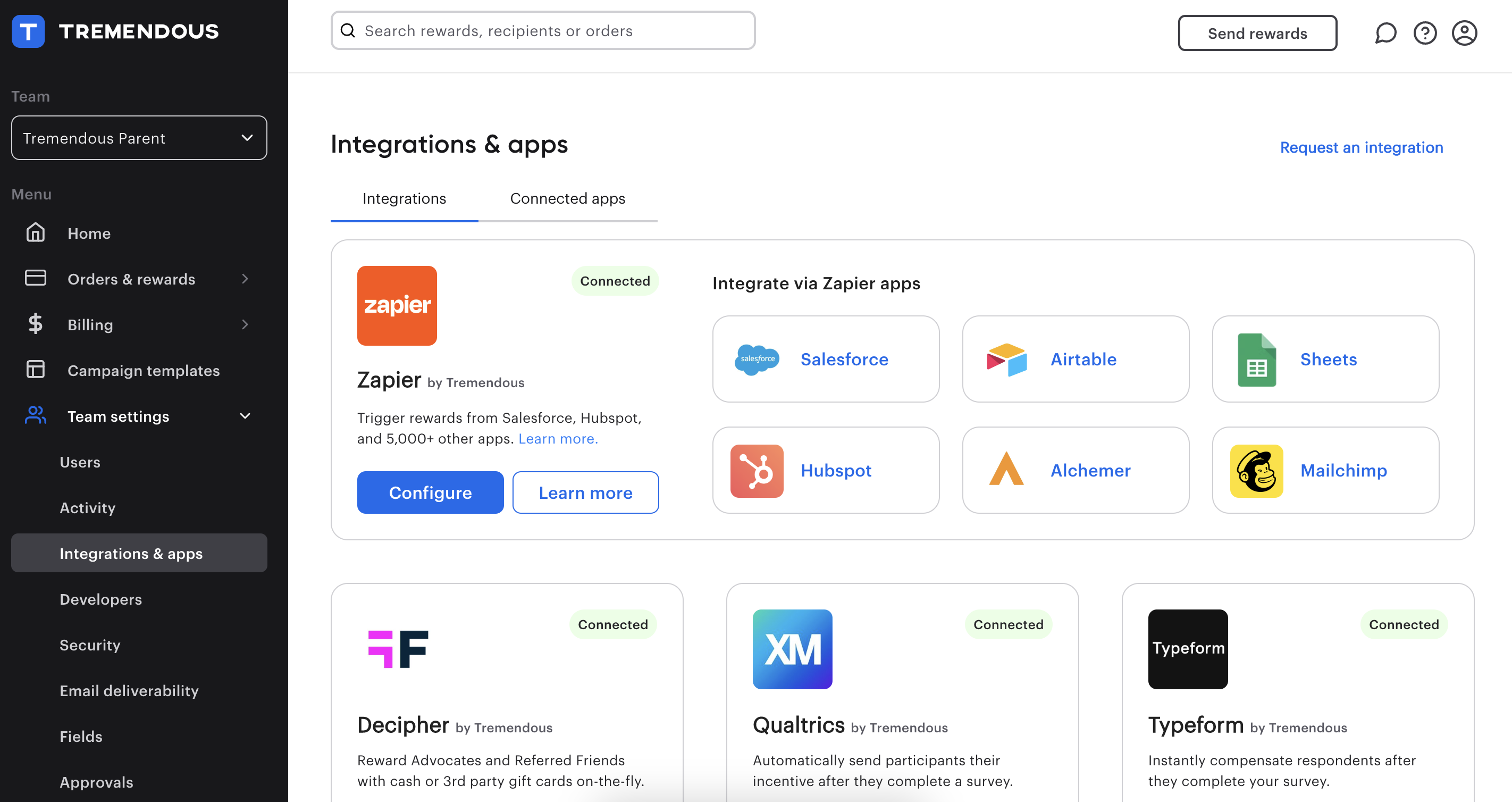 Improved product UI: There's a new look to the navigation, and a new Integrations page where you'll find our growing list of connections to third parties.

Spruced-up emails: We've refreshed the copy and content on account-related emails like order confirmations, team invitations, identity verification, and others.

Lots of stuff under the hood: So much of our engineering team's work is continual upgrades to keep our platform fast, secure, and fully capable of high volumes. Unseen, but really important.

Nearly 100 new catalog items: Italy and Spain are the biggest winners. You can now offer over 1,000 redemption options to your recipients around the world.

Faster dashboard loading: This is a big improvement for accounts with lots of teams, but everyone should find it zippier.

Improved account security: We've added an additional identity verification step when you log into your Tremendous account on a new browser or device, which helps keep your account secure. (2FA or SSO users are exempt from this step.)
Content we think you'll like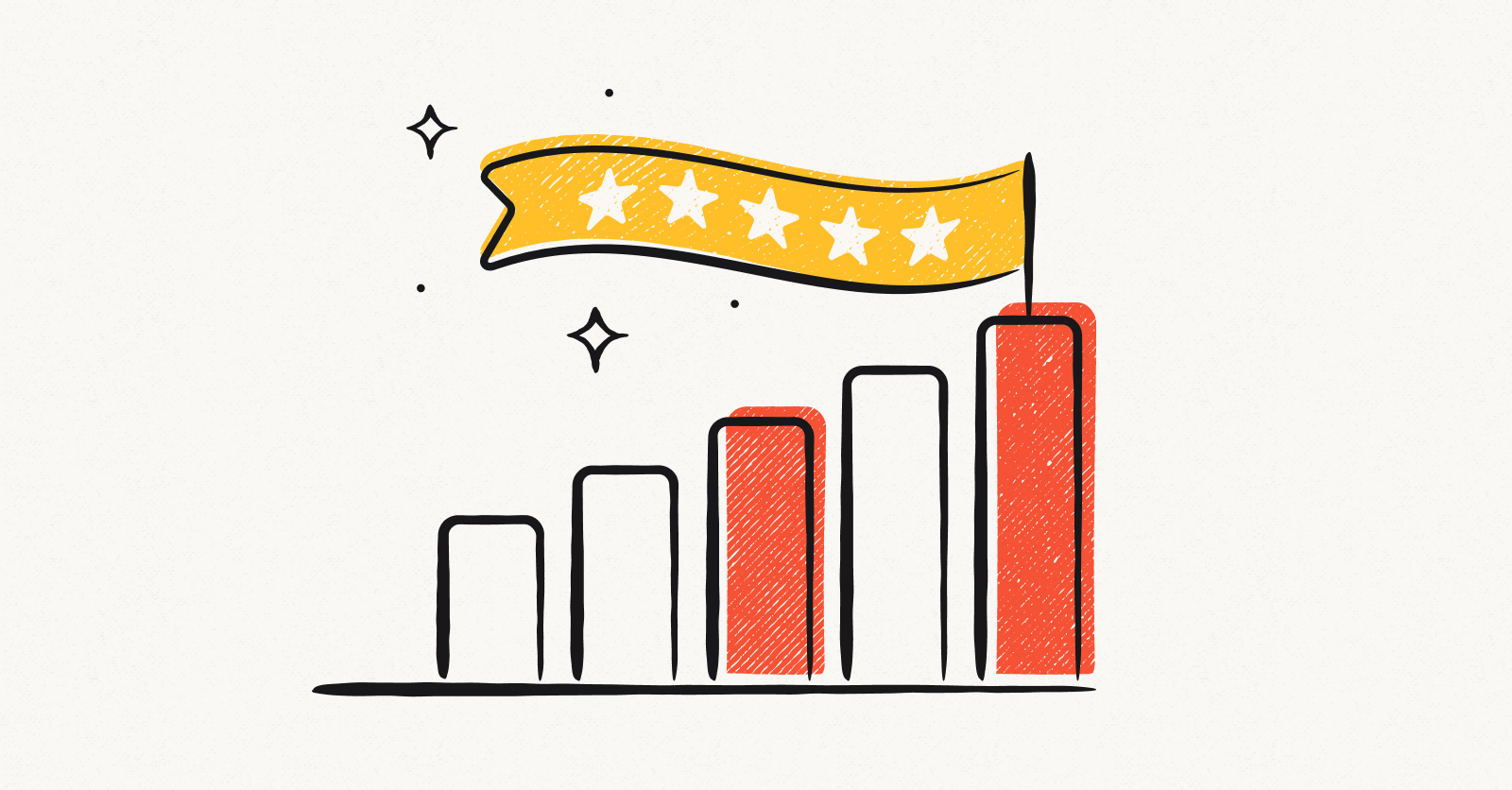 5 steps for getting more 5 star reviews. Authentic reviews drive more deals. And people are skeptical of companies with few reviews, so the more the better. In this guide, we'll tell you how to get way more reviews your future customers can depend on.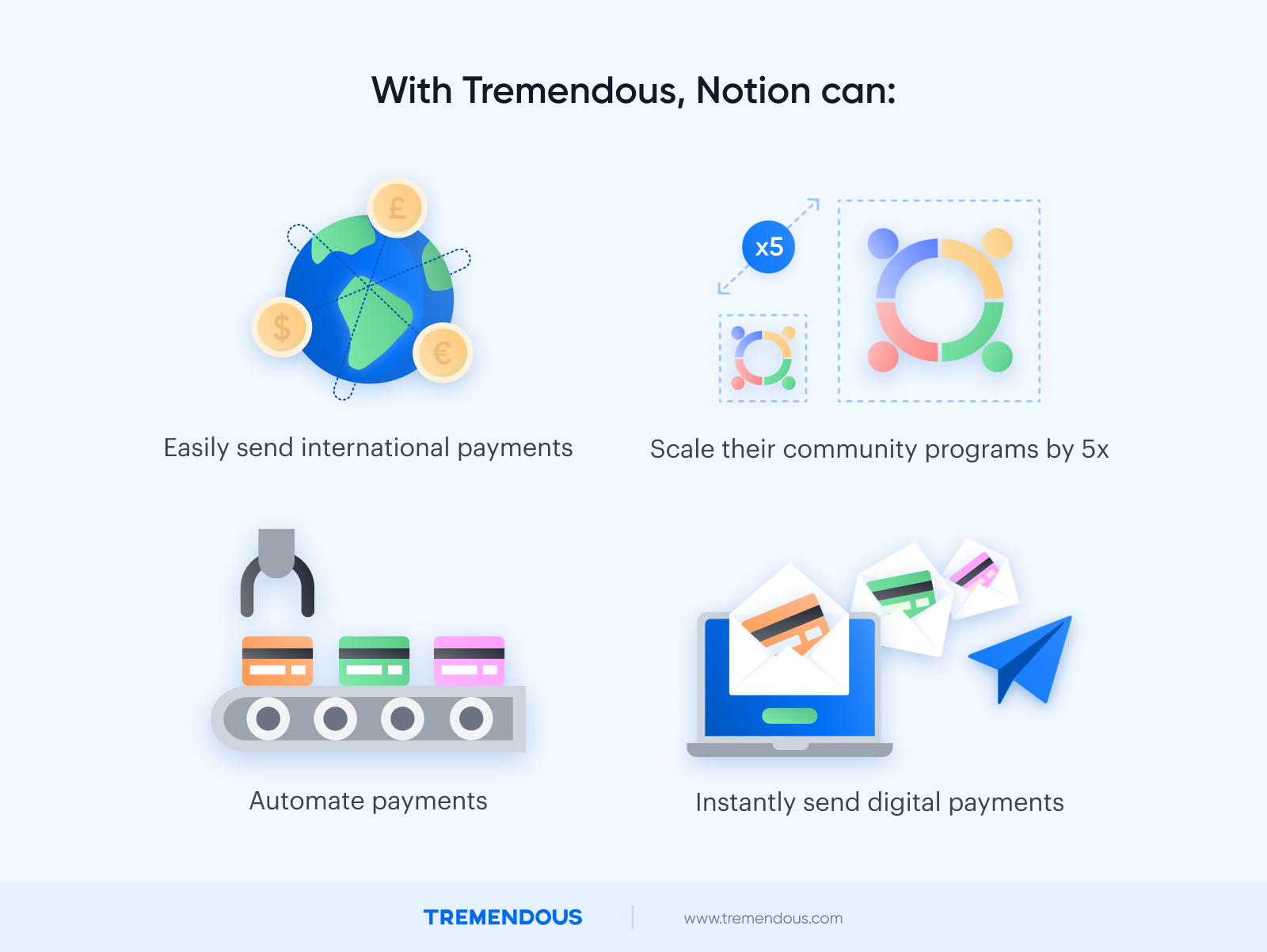 Tremendous makes it easy to scale your marketing initiatives. By a lot. We helped Notion grow their community marketing program 5x by making it incredibly easy to send small amounts around the world. "Our community team was able to use Tremendous on our own," said Ben Lang, Notion's Head of Community. "We don't have to ask for help. And the finance team is happy. That's a feat in and of itself."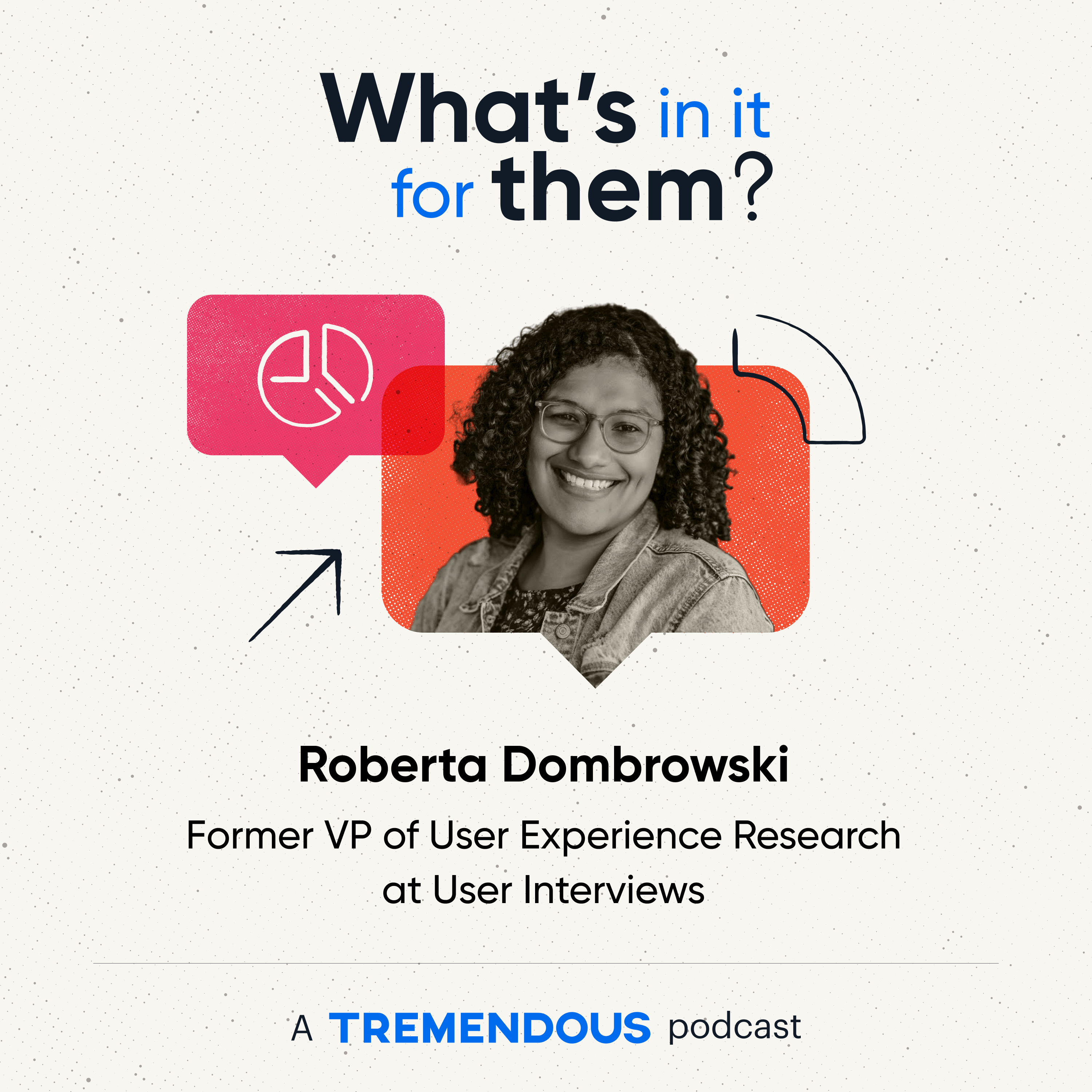 "By the time a researcher gets into an organization, it's usually two years two late," said Roberta Dombrowski, former VP of UXR at User Interviews. We had her on our new podcast, "What's in it for them?", to discuss the challenges of scaling a new UX research team. Listen to the full ep to find out how she does it. Hint: it helps to automate incentives.
For more insights on how to use incentives to scale your business, check out our blog. Or, if you want to get started with Tremendous today, come talk to us.