Product improvements — Q4 2021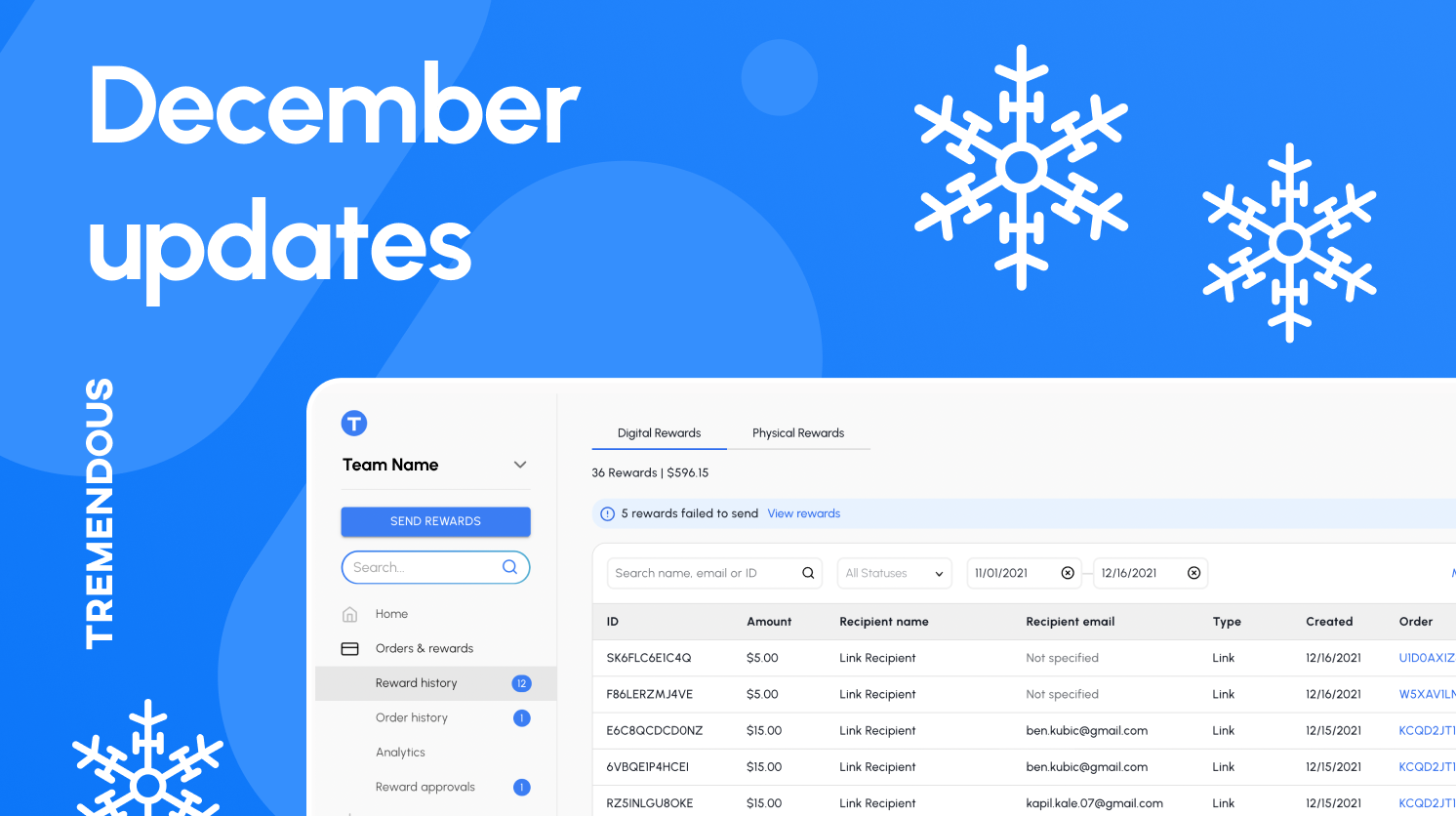 Happy New Year! Check out the product updates released during the holidays.
‍Revamped reward history
It's easier than ever to track rewards you've sent out with improved filtering and search functionality.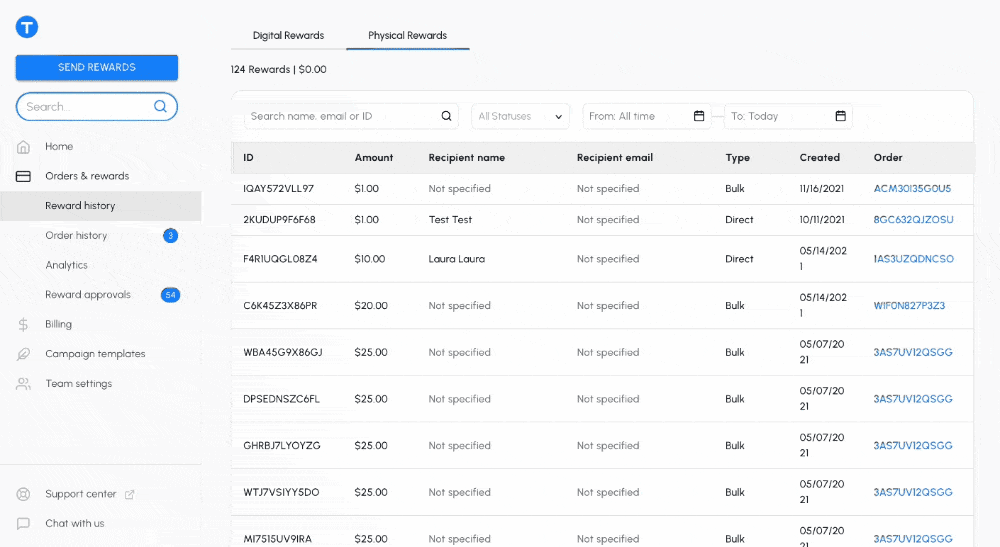 We also added:
logs of previous deliveries and cancellations

the ability to filter rewards by delivery method (text, email, links)

the ability to search for physical rewards (e.g. mailed Visa cards)
Improved deliverability
Reward emails sent through Tremendous now use their own dedicated IP address, which should ensure delivery to recipient inboxes. We also improved support for international SMS delivery.
Simplified accounting
You can now query for orders by payment method. This should make it easier to reconcile invoices, credit card charges, or ACH debits to their associated orders.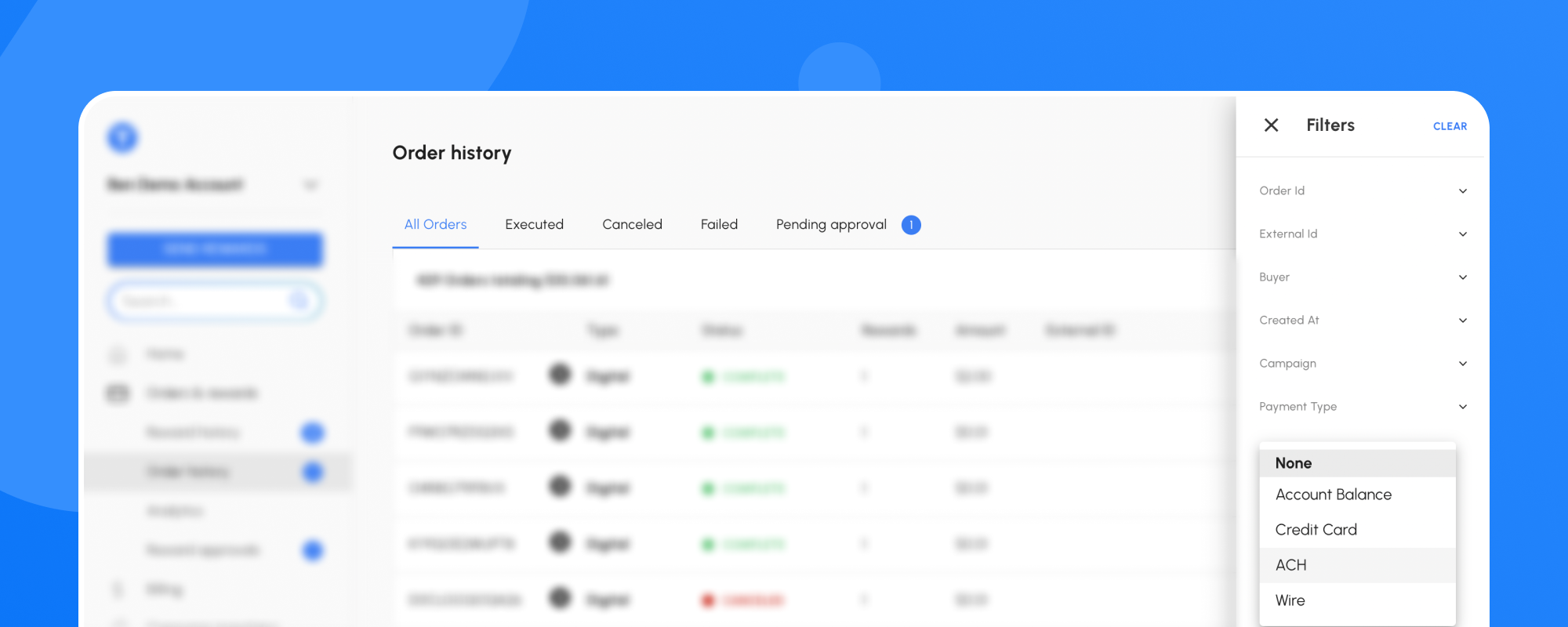 Improved tax document collection
If you send a recipient more than $600, the IRS requires you to collect and file a tax form from that individual. Tremendous handles this for you (it's available under "Tax documents"). When turned on, we'll ask recipients to fill out the necessary forms before redeeming a reward.
We completely reworked this feature, moving it over to a real document signing service, and closing bugs / loopholes that allowed recipients to circumvent it.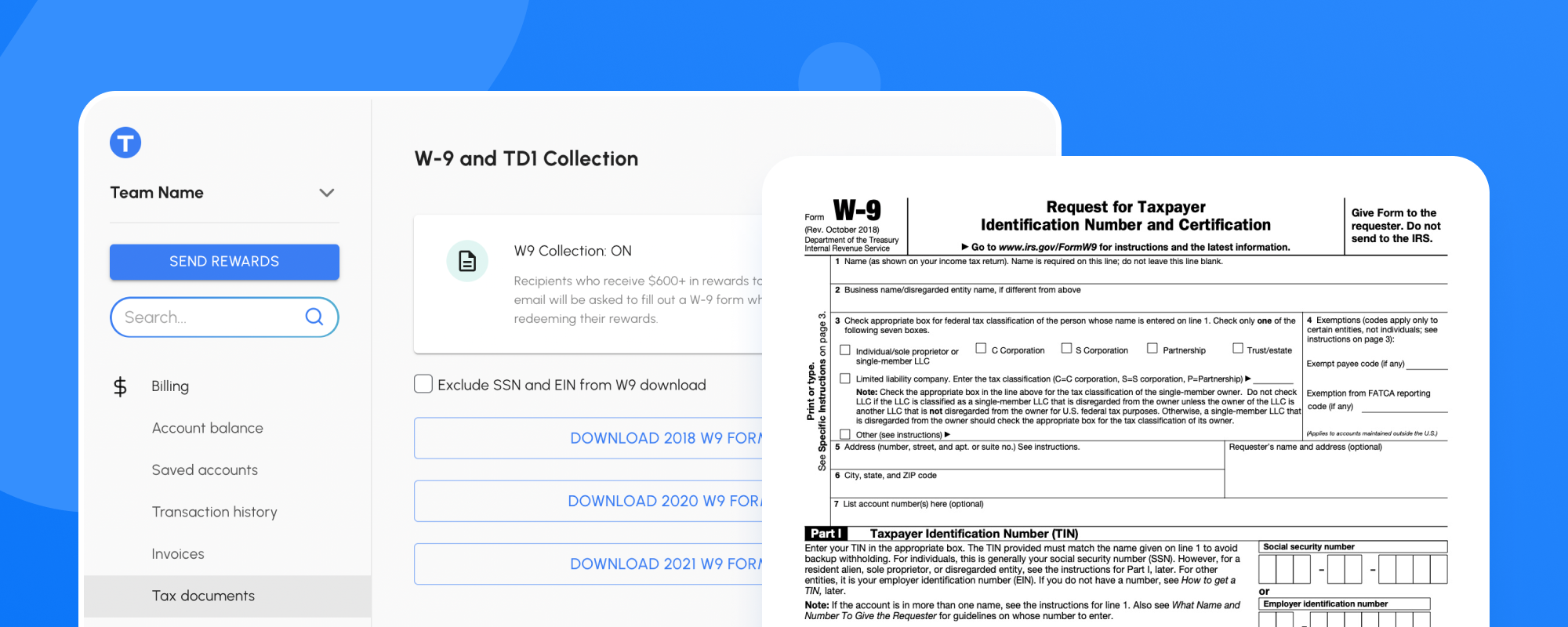 Plus, loads of other improvements and bug fixes
Better reward email deliverability– we moved to a dedicated IP address, which should make sure emails make it to recipient inboxes.

Improved support for international SMS delivery.

Our redemption analytics dashboard now shows information down to the product level (instead of just seeing "gift card", you'll see Amazon.com).

A PDF receipt attachment has been added to all balance update emails.

We added more guides to our API docs, covering custom fields and currency conversions.
🎉 Lots of progress on improving our product over the holiday months.

Thank you for using Tremendous, and keep the feedback coming so we can make even bigger strides in 2022!

‍Kapil, Co-founder
P.S. Know a company that'd benefit from partnering with Tremendous? Refer them, and we'll pay you $600.
P.P.S. We're hiring across product, engineering, sales, and marketing roles. Come join us.