CCR's merger spawns new business, fresh approaches to market research
By Russ Rizzo|4 min read|Updated Apr 28, 2022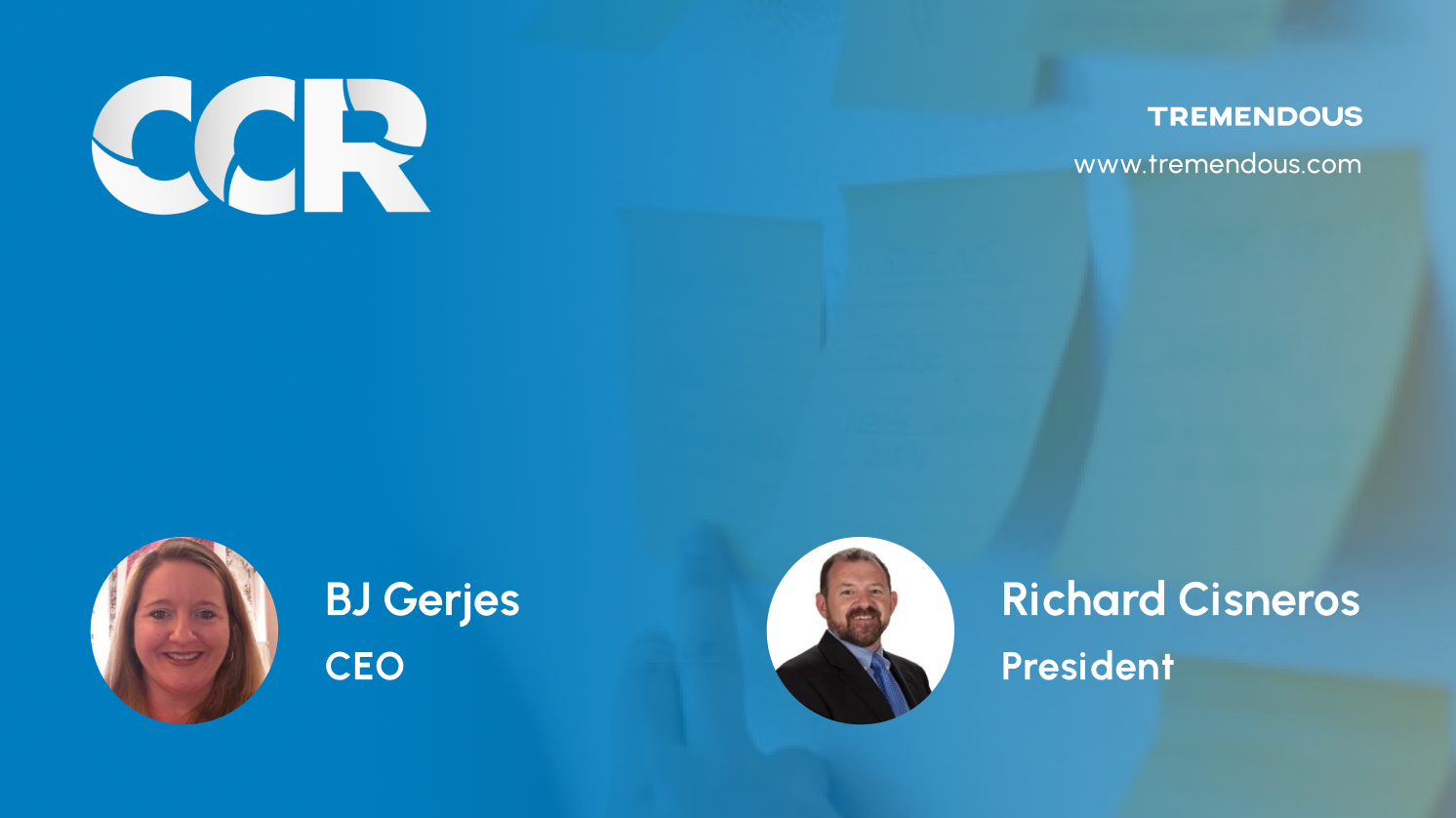 BJ Gerjes and Richard Cisneros recently marked the first anniversary of their "work marriage" as leaders of Houston-based Creative Consumer Research (CCR).
The industry veterans aren't celebrating with traditional paper gifts, though—quite the opposite. They're digitizing everything.
"It's the new CCR," said Cisneros, who serves as president and chief research strategist. "We're a robust, high quality, efficient organization. Customer satisfaction is through the roof."
Combining forces
The duo joined forces in late 2020 to buy CCR, where Gerjes has worked the past 25 years, and merge it with Cisneros's research company, Tricone Marketing Research. The combined company still operates as CCR—as it has for 46 years—and now has expanded capabilities to serve both consumer companies (CCR's traditional sweet spot) and enterprise companies (Tricone's traditional sweet spot).
It was an arranged marriage, of sorts, orchestrated by CCR's founder to keep the company thriving long after retirement.
"She felt like it was a good partnership and that we could play off of each other's strengths to help CCR grow," said Gerjes, who climbed the ranks from a college-aged assistant to CCR's then-president to VP of business operations to her new position as CEO.
Gerjes and Cisneros collaborated on many projects over the years and grew to value what each other brought to the table. Cisneros, who had named his company after a drill bit that revolutionized oil and gas extraction, earned a reputation for using sophisticated data techniques to deliver better insights to businesses. Gerjes would call on him to work through particularly challenging projects and get ideas for new approaches.
In turn, Gerjes proved to be an excellent sounding board herself.
"If I needed a solution, BJ was the one to say, 'Hey, have you thought of this? Have you thought of that?'" Cisneros said.
In some ways, it was a marriage of opposites, given that Cisneros's company focused on B2B clients and CCR served mostly consumer-facing clients. Each set of clients stood to gain something in the merger.
CCR had the facilities, staff, experience, and industry partnerships to manage larger, complex projects across the globe. Meanwhile, for many of CCR's consumer clients, Cisneros's ability to do advanced analytics was nothing short of revelatory.
"When I take analytics I use to help B2B organizations develop products and put them in a B2C context, people react like, 'Holy smokes, I haven't seen this before. This is cool. This makes sense,'" Cisneros said.
'The CCR way'
What emerged from that year of hard work is "the CCR way"—an unconventional pairing of statistical techniques and hard-earned industry relationships—that differentiates the firm from competitors.
"Our company is not just not one that turns around tables and charts," Cisneros said. "We are a research company, but we speak strategy. And the stories that we tell behind the data are strong and insightful, so our clients can immediately take action with confidence."
By joining Gerjes's operational prowess and creative problem solving with Cisneros' technical expertise, the duo has managed to notch wins against larger competitors and win larger and more complex projects. Recently CCR won a project with a global blood donation agency to complete 4,000 surveys in several different countries and languages—in just one week. The effort would help inform a public education campaign to encourage people to donate.
"In the past, those kinds of projects we would have just walked away from and without looking for a solution," Cisneros said. "Instead of saying we don't have the capability, we put our heads together to figure out a solution."
Helping to land the project, Gerjes came up with a creative approach to getting more accurate survey responses from Latino immigrants—who were the focus of the research—by leaning on her expertise about their communications style. She suggested a small but significant tweak to the in-person interview process that delighted the client and resulted in much richer data, which Cisneros was perfectly suited to interpret.
"We wouldn't have got there without each other because I wouldn't have thought of the things that BJ thought up for that project, nor would she have thought of the things I came up with," Cisneros said.
Adjustments
Like in any marriage, there was a lot to adjust to during their first year working together.
For one, Cisneros was used to running a one-person shop that relied on temporary contract employees working flexible hours. His idea of "work-life balance" didn't exactly mesh with CCR's more traditional 9-to-5 office culture. By combining approaches, they've been able to make their employees happier while getting more done.
Perhaps it's ironic that the suggested one-year anniversary gift is paper, because the duo have spent much of the past year removing paper from their operations. They've digitized every step of the process. Gone are paper checks and fax machines—replaced by digital payments and documents.
There have been plenty of trying (and tiring) moments along the way, but the pair say it's been a fulfilling journey so far. They're shaping the company into their vision of a premier global research company and excited to see what the next year brings.
Now that some of those foundational pieces are in place, the leaders are setting their sights on new industries like healthcare, energy and utilities.
"We want to be the premier global market research organization that companies everywhere rely on for outstanding research," Cisneros said. "It's not a question if but when—because we're going to get there."
Published April 28, 2022
Updated January 23, 2023